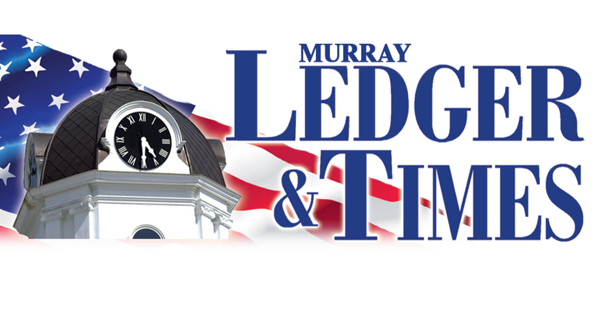 Allbritten gives updates on paving and brush removal to Murray City Council | News
MURRAY- Murray City Council heard an update on the spring paving schedule at its regular meeting on Thursday.
Streets and Solid Waste Director Ron Allbritten said the city has about a mile of streets to pave this spring, and he expects Murray Paving to begin next month. He said the Fallbrook Subdivision off Diuguid Drive is planned, which includes Bourland Lane, Crystal Brook Lane, Haven Meadow Court and Mission Valley Drive. He said it was the first time these streets had been redone.
Another area slated for paving is the Pleasant Hill Subdivision, which includes Back Street, Garden Street, Mulberry Street, South Third Street, South Cherry Street and Cross Street.
"There's been a lot of work there with water lines and sewer lines on Cross Street, so it's going to make a big difference in that neighborhood," Allbritten said.
In the fall, Allbritten said the city planned to pave North Fifth from Main Streets to Chestnut, as well as North First Street, Ash Street, LP Miller Street and Pine Street.
"All of these streets are older curb and gutter streets and they have sidewalks on them," Allbritten said. "…Right now I'm estimating about $70,000 just in sidewalk remodeling for these streets just for ADA accessibility. We're going to make an offer, and hopefully we'll do that this year on this year's budget so we have it ready, and then on next year's budget in the July-August period we can make our fall paving program."
Changing the subject to brush removal, Allbritten said the city started earlier than usual this year due to the February ice storm. He said workers had been on schedule until they got a bit behind schedule earlier this week, but added the city had collected more than 50 tons of brush so far this year.
Project Manager Marisa Stewart provided an update on wayfinding signs that will be placed in several locations. She said the lights will be on two of the four "Welcome to Murray" signs that will be on the outskirts of town, and the city is currently installing meter bases for them. She said the West Kentucky Rural Electric Cooperative Corporation would install the electricity and Rite Lite — which made the panels — would install the lighting. Stewart the city will begin pouring the foundation next week, starting with the Murray Municipal parking lot sign.
"Late April is when (Rite Lite is) scheduled to put up the panels themselves," Stewart said. So within a month we should see a lot of progress with these signs.
At the start of the meeting, the board voted to approve the annual audit report, which was delivered by Terry Romaine of Mayfield-based firm Romaine & Associates. Romaine said the firm issued an unqualified audit or unmodified opinion.
The board also voted to approve the second reading of an ordinance to adopt state requirements for the sewage treatment plant pretreatment program. The changes align city policies to comply with current state regulations.