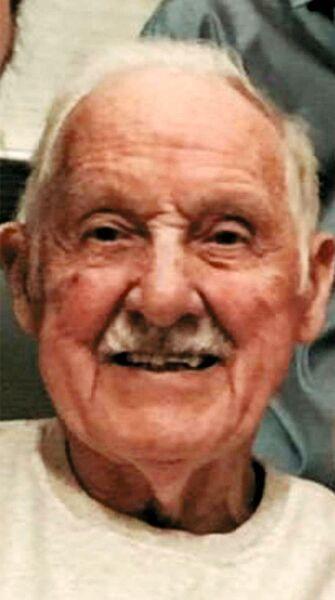 WAUKESHA
Charles T. Stern
Dec 10 1928 – June 30, 2021
Charles "Chuck" T. Stern, a life resident of Waukesha, passed away peacefully surrounded by his family on Wednesday, June 30, 2021 at the age of 92. He was born December 10, 1928, son of George and Erna Stern. Chuck served in the United States Army where he was stationed in Japan from 1951 to 1953 during the Korean War. He married the love of his life Shirley Shuff on October 16, 1954 and raised three children together. Chuck worked on the Waukesha Engine assembly line and retired after 37 years. He was Deputy Troop Master for Troop 79. He was also an active and long-standing member of St. Luke's Lutheran Church.
Chuck was a very kind and caring man. He enjoyed spending quality time with his family and friends. Chuck's grandchildren called him "Magic Grandpa". Using his creative talents, he would change the colors of the campfire using copper pipes and a garden hose. Chuck spent most of his free time outside at his Dells cabin. He was passionate about fishing and hunting, hunting deer, pheasant and many other animals.
Chuck will be sadly missed by his wife of 67 years, Shirley; her children, Stephen (Rhonda) Stern and Thomas (Barbara) Stern; 5 grandchildren; 6 great-grandchildren; and sisters, Norma Tabat and Suzanne Luckeroth. His parents died before him; son, Jeffery Stern; sisters, Margaret Mussell, Charlotte Kraft, Marilyn Rawson, Joanne Vredenburg and Elvira "Ginger" Haley; and his brother, James Stern.
Chuck's visitation will be on Thursday, July 8, 2021 from 9:30 am until 11:00 am funeral service at St. Luke Lutheran Church, 300 Carroll St, Waukesha, WI 53186. To view the funeral virtually, please visit the website. St. Luke, https://stlukeslutheran.org/ or St. Luke's Facebook page. Interment will immediately follow service at Prairie Home Cemetery. In lieu of flowers, memorials are enjoyed at St. Luke's Lutheran Church or AngelsGrace Hospice, N74W35908 Servants Way, Oconomowoc, WI 53066.
Cesarz, Charapata & Zinnecker Funeral Home, Cremation and Pre-Planning Services are at the service of the family. For more information, please call 262-542-6609, or for directions, an online obituary, or to leave your condolences, please visit www.WaukeshasFuneralHome.com.