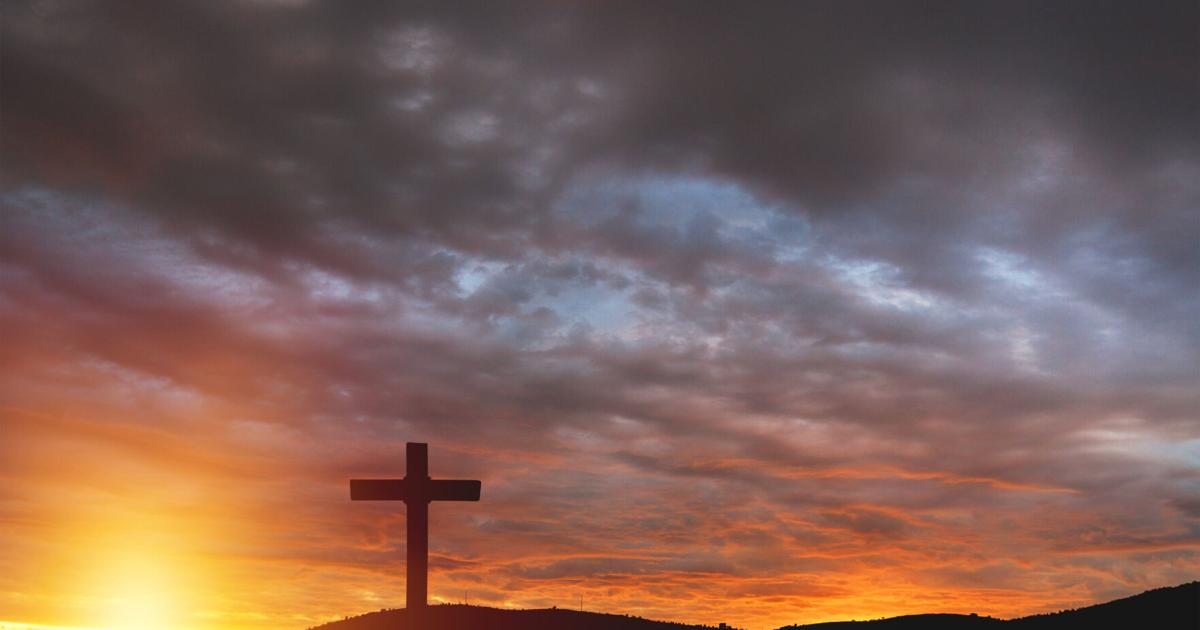 Church-Community Connection: Transformational Encounters in Real Life | Characteristics
Last week we started a two-part series on the difference between a transaction and a transformation. Author Laurie Beth, in her book "Teach Your Team to Fish", has the following to say about it.
"Transactions are lateral exchanges between people, whether goods or services. I give you this in exchange for that. Trades are obvious and sideways, common and easy to spot. In contrast, transformations are unseen, uplifting, and transcendent experiences that involve fundamental change or change. Transactions are necessary but not necessarily transformational.
My definition of a transformation is a transaction that, when completed, one of the parties moves away four stories higher than when they entered the transaction.
Allow me to share two concrete examples of transformational encounters. The first example comes from a pastor friend of mine here in Phoenix, Mark Buckley. He recently wrote about this transformational experience that happened years ago.
"I had the privilege of hosting radio shows for 30 years and television shows for 10 years in California and Arizona. I hosted guests that included pastors, authors, athletes, business leaders and politicians. Many of them were well known and had engaging personalities. However, looking back on those interviews, one of them stands out more than the others.
"Gary Bender was a sports broadcaster who did radio and television play-by-play for baseball, football and basketball on Fox, CBS, ABC and TNT. I had never heard of Gary when he came to our radio studio for our show. As we faced each other across the studio office, Gary started asking me questions about my background and our church. He was interested in me and our ministry. He kept asking me questions when we were on the air. In thirty years of interviews, no one else has ever been interested in me that way.
"Gary used to be on national television. Our program was on KXEG, a Christian radio station in Phoenix. Gary didn't need any exposure, he didn't promote anything, but he treated our time together like it really mattered. He did not impress me with his insight, his eloquence or his stature. Our meeting was important because he understood the impact that care could have on another person.
"The best way to make others care about you is if you care about them. We can make a big impression on others when they realize we really care about them. The Secret Sauce of L Building strong relationships is contained in Jesus' command: "Love one another as I have loved you. (John 15:12) By drawing us, he drew them into a relationship that he has initiated with his love.
Here is a transformational analysis of this example. All humans ask questions about their humanity. "Am I valued? "Am I loved?" "Do I count? "Do you love me?" "Can you help me?" "Are you going to add value to my life?" "Can I believe you?" Gary Bender encountered a need felt in Pastor Mark and that same need is in all of us.
When I read Mark's account of Gary Bender, it didn't surprise me. I met Gary a few months ago at a unit meeting, and he hired me the same way he did Mark. So obviously everyone is someone for Gary. Believe me, valuing others will be hard, but it will be worth it.
Next, let's explore a perfect example of a company that promises a transformation but completes a transaction. Sound familiar? Laurie Beth Jones explains.
"I recently met with one of the vice presidents of a multi-million dollar resort hotel. We discussed the challenges facing this entity, which had come to a foreign country and hired 5,000 people on the island before opening the doors.Despite spending almost a billion dollars to develop the resort, the owners were now facing multiple complaints from hostile and influential guests who had come to what was presented as a five star resort and instead received one star service.
"I read the mission statement, which was vague and uninspiring. However, I felt there was hope because one of their core intentions was to "blow up the customer". As we continued to talk, the frustrated VP sighed and said, "We want everyone to have a five-star experience. I guess we need to clearly define what that experience looks like.
"At the end of our lunch, we ordered an espresso for dessert. The waitress came back after a few moments and said, "I'm sorry, but there's no espresso available today. Our machine is down.
"After walking past a working espresso machine in the upstairs coffee bar, I smiled and asked, 'Could you maybe get some upstairs?' She said, 'I hadn't thought of that.' Within minutes she returned with two perfect cups of espresso, delivered within 20 yards.
"The Vice President sighed as she stirred her coffee. 'You know what I mean?' she says. "We still have a long way to go to train our staff. »
This espresso crisis was a perfect example of the difference between training someone in transaction management and transformation. This waitress clearly felt that her job was to deliver the items ordered from the menu. If the items were not available, the transaction was still complete. Either customers got what they wanted or they didn't. She had still done her job.
"If, on the other hand, the waitress understood that her job was to 'wow the customer' with unparalleled service, she would have taken it upon herself to know all the resources available to her. She would then have moved heaven and earth to deliver not just a cup of coffee, but a transformed customer. Ah!
I would say the extra mile is a vast uninhabited wasteland, right? So my transformational analysis for us about this example is that we have to be intentional in valuing people. Ask yourself, "How will what I'm doing right now add value to others?"
The truth is that God values ​​me. God appreciates you. God appreciates people you don't know. God likes people you don't like. So don't be like the person who says, "There are 7 billion people on earth, and I love six of you.