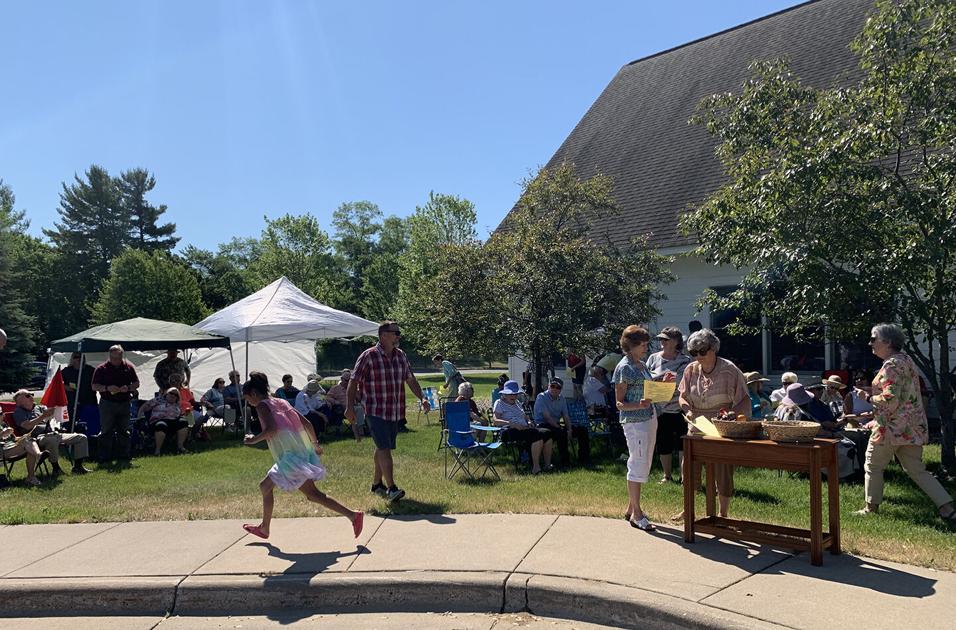 Church Profile: Intergenerational Worship Speaks at the Heart of First Presbyterian Church, Hudson | Hudson
Our Faith Family was founded in 1855 and soon after purchased property on the corner of Third and Orange streets in Hudson. Over the decades, the church building and family grew and changed as the congregation sought to share the love of God and grow in faith through worship, education and service. in the community.
In 2005, our faith family moved to its current location (on the "hill") to continue our Christian witness in the community and to provide space for new partnerships and ministry opportunities. The new facilities have allowed the congregation to develop vital partnerships with various community groups including BRIDGE for Community Life, the River City Chorale and the St. Croix County Public Health Department who regularly use the space. In addition, the expanded space allowed for the addition of a labyrinth for the use of the community and a garden to grow fresh produce for the neighbors of the Hudson Food Shelf.
Our core values ​​guide our life together. One of them is our commitment to welcome and inclusion.
We believe that God loves and longs for fellowship with all creation. People of all ethnicities, national origins, races, professions, socio-economic circumstances, ages, abilities, gender identities and sexual orientations are included in the ministry of Christ. Therefore, we strive to embody a radical hospitality that welcomes all into the full life and leadership of our family of faith as we seek to serve the God who loves and redeems us all.
Intergenerational worship and learning is also a core value for us. The family crosses the generations and each generation has gifts to offer. As a result, we strive to learn from and be guided by God's children of all ages. We embrace the joyous turmoil, holy questions, witty contributions, and honest reflections of all.
We worship together every Sunday at 9:30 am, both in our sanctuary and on Zoom (via computer, smart device or audio call). We strive to provide a vibrant worship experience for devotees in person and from afar, as we are all one family of faith. Full details on how to participate in worship (including via Zoom) are available on our website.
Recognizing that we all connect with God and feel the movement of the Spirit of God in different ways, we strive to include creative and diverse elements in our worship, including varied musical and artistic expressions.
In the Presbyterian tradition, the leadership of the local church is shared by pastors, elders and deacons, all called by God through the voice of the congregation. Our pastor, Rev. Dr. Kendra Grams, provides warm and friendly leadership in worship, learning, and service. She also moderates the session, or church council, which is made up of elders, who guide the ministry of the church. Deacons support the pastor in his ministry to sick, homebound, or needy members.
Our office administrator, music and liturgical arts director, choir director and new family and intergenerational ministries coordinator support the shared ministry of the many dedicated volunteers of our faith family.
We conclude a summer praise series bringing scriptures and children's literature into conversation, celebrating the many ways the Holy Ghost opens wisdom to us.
On August 29, we will kick off another year of worship program with a blessing of backpacks (and work bags) and special prayers for students, teachers and school staff as another school year begins. .
This fall, we will spend several weeks reading the Psalms (sacred poetry) and writing our own Psalms together in order to continue to make sense of the trauma, loss, turmoil and grace experienced over the past year. due to the COVID-19 pandemic. As always, our worship will include scriptures, songs, poetry, art, and intergenerational connections.