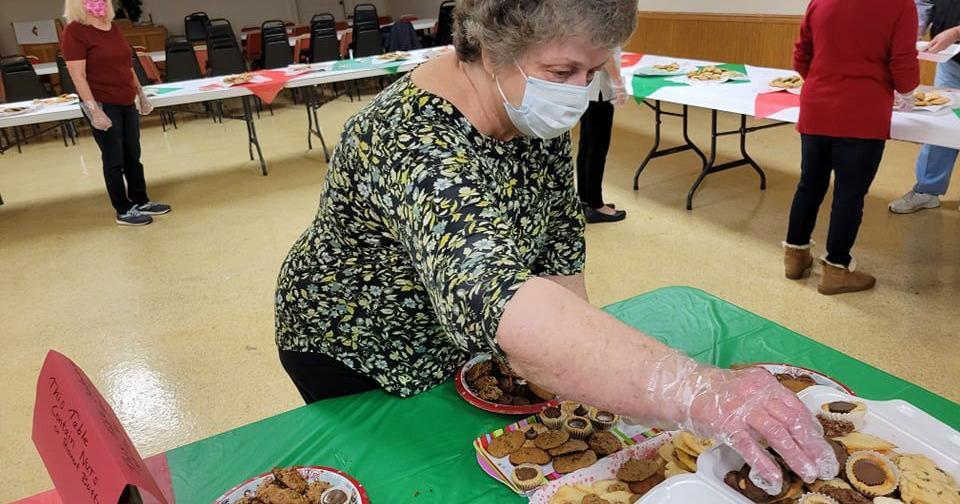 Church's Cookie Walk Raises Fund for Community | Local
A church fundraiser provided friendly faces and goodies for a good cause.
The 15th St. United Methodist Church held its annual cookie walk and soup sale on Saturday, December 11, starting at 9 a.m.
For $ 9, participants could fill Styrofoam containers with as many cookies as they wanted. Members of the congregation prepared dozens of cookies for the event.
The tables were set up in a U-shape in the basement of the church so that participants could form neat lines. There was a separate table for cookies containing nuts.
There were three types of soup all made in the approved church kitchen, selling out within the first 30 minutes.
"We wanted to have more types, but there were some restrictions," said Pastor Barbara Servello.
Host Mike Knott said the congregation was looking forward to revisiting the event. Due to the pandemic, they were unable to do so last year.
"It's one of the church's most popular projects," he said. "I think this has been going on for about 15 years now."
As a safety measure, participants and volunteers wore masks and gloves during the event. The volunteers put the cookies in the boxes for the participants.
Volunteer Beverly Reitenbaugh said the event was one of her favorites
"It brings the community together," she said. "It's such a fun time to work with others and also to eat delicious cookies."
Servello, dressed as an elf, said seeing people come out was a blessing.
"It was something that people were looking forward to," she said. "We are happy to be here."
All the money raised went into the church's charity fund, which meant everything would go to the community in one way or another.
"This money will go to firefighters and the Salvation Army to help provide fuel to people," Servello said. "It will also help with other needs they may have."
For the event, volunteers began to settle in at 7 a.m. Trudy McElwain said it was a great bonding event.
"Working with parishioners is always a fantastic time," she said. "All of this warms my heart.
Knott said that because the pandemic shut down so much last year, the Cookie Walk may have been one of the first times people walked out in a year.
"They might be able to see friends they haven't seen for a long time," he said.
At the end of the day, the church raised a total of $ 948. Not counting the volunteers, there were about 60 participants.
"As a fundraiser, he provides the necessary funding that people need," Knott said. "As an event, it offers an equally important fellowship and interpersonal connection. "