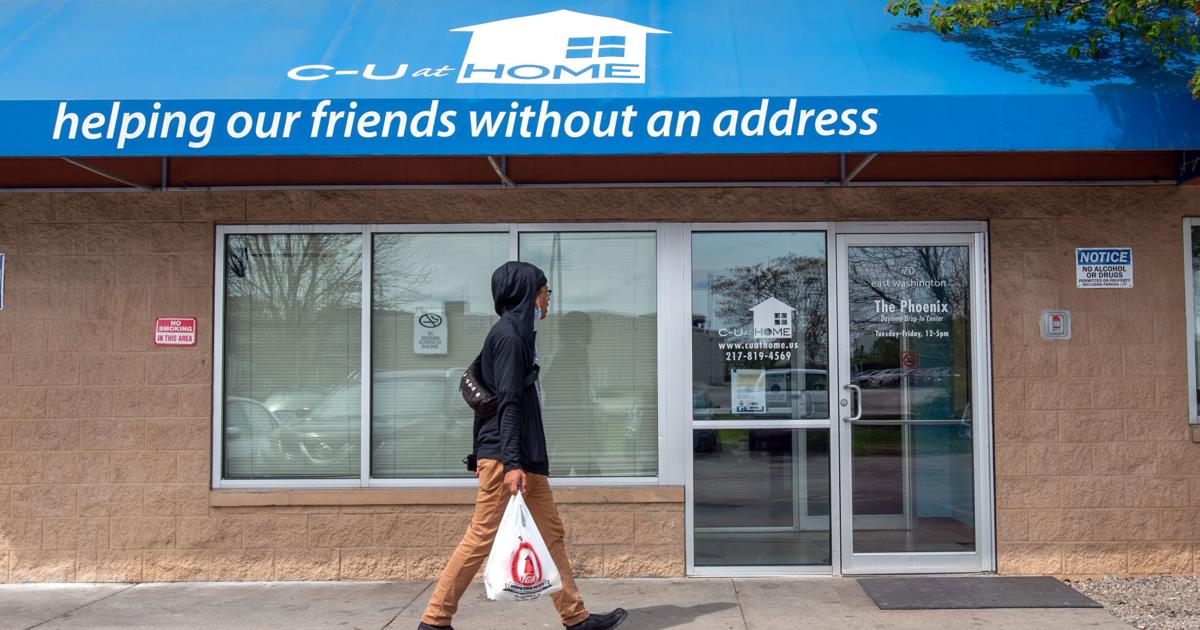 CU at Home plans to have emergency winter shelters in two churches | Social services
[ad_1]
CHAMPAIGN – CU at Home plans to provide emergency winter shelter in two churches for homeless people in the community who cannot be admitted to the agency's sober shelter in downtown Champaign.
CU at Home's new executive director Melissa Courtwight said she still hopes the two non-sober shelters, one for women and one for men, will be operational on December 13.
It depends on finalizing agreements with two churches, one of which could be the New Covenant Fellowship at 124 W. White St., C, and final financial aid approvals, she said.
Champaign County is tentatively covering one-third of the $ 450,000 budget for the two additional shelters that would be operated for four months, from mid-December to mid-April.
Last month, the county council supported the use of $ 150,000 of the county's federal coronavirus relief grant for this purpose, but the council has yet to give final approval.
Urbana city council is expected to discuss a $ 50,000 contribution to shelters on Monday. And Champaign city council is tentatively ready to discuss a still undisclosed level of funding for shelters at its Dec. 7 meeting, city spokesman Jeff Hamilton said.
The New Covenant Fellowship Church was previously an emergency winter shelter for the homeless. The pastor of the church, Reverend Renée Antrosio, was not available to answer questions this week.
Courtwright said about 30 to 40 men and about 10 women would potentially use the two additional shelters after going through a CU admission process at the main Home shelters at 70 E. Washington St., C.
Since CU at Home shelters on Washington Street require sobriety to enter, homeless people who use drugs and / or alcohol, some of whom also have mental health issues, cannot no longer stay there.
Courtwright said CU at Home has pledges for the full $ 450,000 needed to operate non-sober shelters, but until final approval is granted by funders, she does not want to identify them.
The money will cover the rent paid to churches, staff and liability in case church facilities are damaged, she said.
CU at Home is in the process of hiring staff for these shelters, Courtwright said. There would be a manager to go between the two sites and two shelter staff at each, plus security, she said.
"I think our vision right now is that the people we hire will be specializing in addiction or mental health," she said.
Overnight accommodation plans for homeless people who use drugs and / or alcohol do not extend beyond four months at this time, to get through the colder months of the country. winter, said Courtwright.
If April turns out to be a very cold month, she said, the steering committee that CU at Home works with could discuss the possibility of staying open longer.
These shelters will be places to sleep only, said Courtwright. Meals will not be provided, but staff will work with local service providers to connect users to other services they need.
"I think the first goal of the shelter is to help those without shelter get through the winter," she said.
Where users of these shelters stay varies now, Courtwright said. Some are in transition, staying with family members, and some are on the streets with nowhere to stay in the cold, she said.
CU at Home's primary year-round shelter at 70 E. Washington St. was closed for several months earlier this year due to staffing issues and reopened in mid-August with new shelter policies sober. Courtwright said the Washington Street site is now sufficiently staffed for safe operation.
[ad_2]