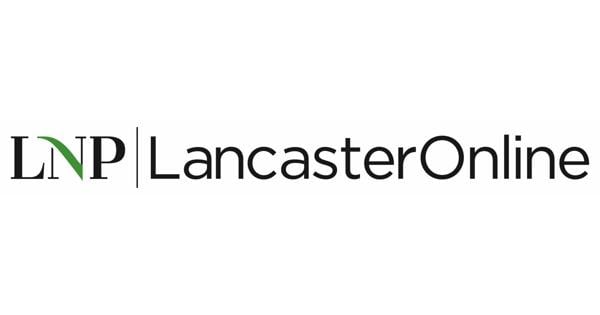 Doris M. Smith | Obituary
Doris M. Smith, 92, formerly of Mountville, died Wednesday, March 16, 2022 at St. Anne's retirement community where she had resided for two years. She was the wife of the late Ben S. Smith to whom she was married for 65 years until his death on June 12, 2018. Born in Colombia, she was the daughter of the late David and Mary Wickenheiser Jones.
A loving wife and mother, Doris was a devoted member of Holy Trinity Catholic Church in Columbia and was an active member of the Legion of Mary. In addition, she has been a long-time volunteer at St. Anne's Retirement Community, which she has enjoyed very much. Throughout her life, Doris was employed by various local businesses, including the Kahn-Lucas Manufacturing Company and Bob's Diner in Columbia.
Doris is survived by her sons, Larry husband of Gayle (Kline) Smith; Mark husband of Becky (Engle) Smith; daughter-in-law, Barbara wife of Keith Sheffer; grandchildren, Michael Jr., Mallory (Jason), Amanda (Scott), Kristina (Cory), Aaron, Hannah (Benjamin); great-grandchildren, Kohan, Kensley, Kyler, Peyton, Avery, Piper and Aiden; brothers, Edmund Jones (Joann) and James Jones (Rosanne). In addition to her husband, Doris was predeceased by her son, Michael Smith, Sr.
Family was very important to Doris. She loved spending her time and her life with her husband Ben and all his family. Doris and Ben loved to travel and have taken many trips across the United States, including Hawaii.
Doris' family is grateful to everyone who took care of Doris, including staff at Penn State Health Lime Spring Outpatient Center and Hematology/Oncology, Lancaster General Hospital and St. Anne's Retirement Community.
A Christian Burial Mass will be held at Holy Trinity Catholic Church, 409 Cherry St., Columbia, PA 17512, Wednesday, March 23, 2022 at 11:00 a.m. with Rev. Stephen P. Kelley officiating. Interment will follow at Holy Trinity Catholic Cemetery. Friends can see at the church from 9:00 a.m. to 10:45 a.m. In lieu of flowers, please consider a donation in Doris' name to Holy Trinity Catholic Church or St. Anne's Retirement Community, c/o Day of Stay Fund, 3952 Columbia Avenue, Columbia, Pennsylvania 17512.
Clyde W. Kraft, Inc. Funeral Home Arrangements
www.clydekraft.com