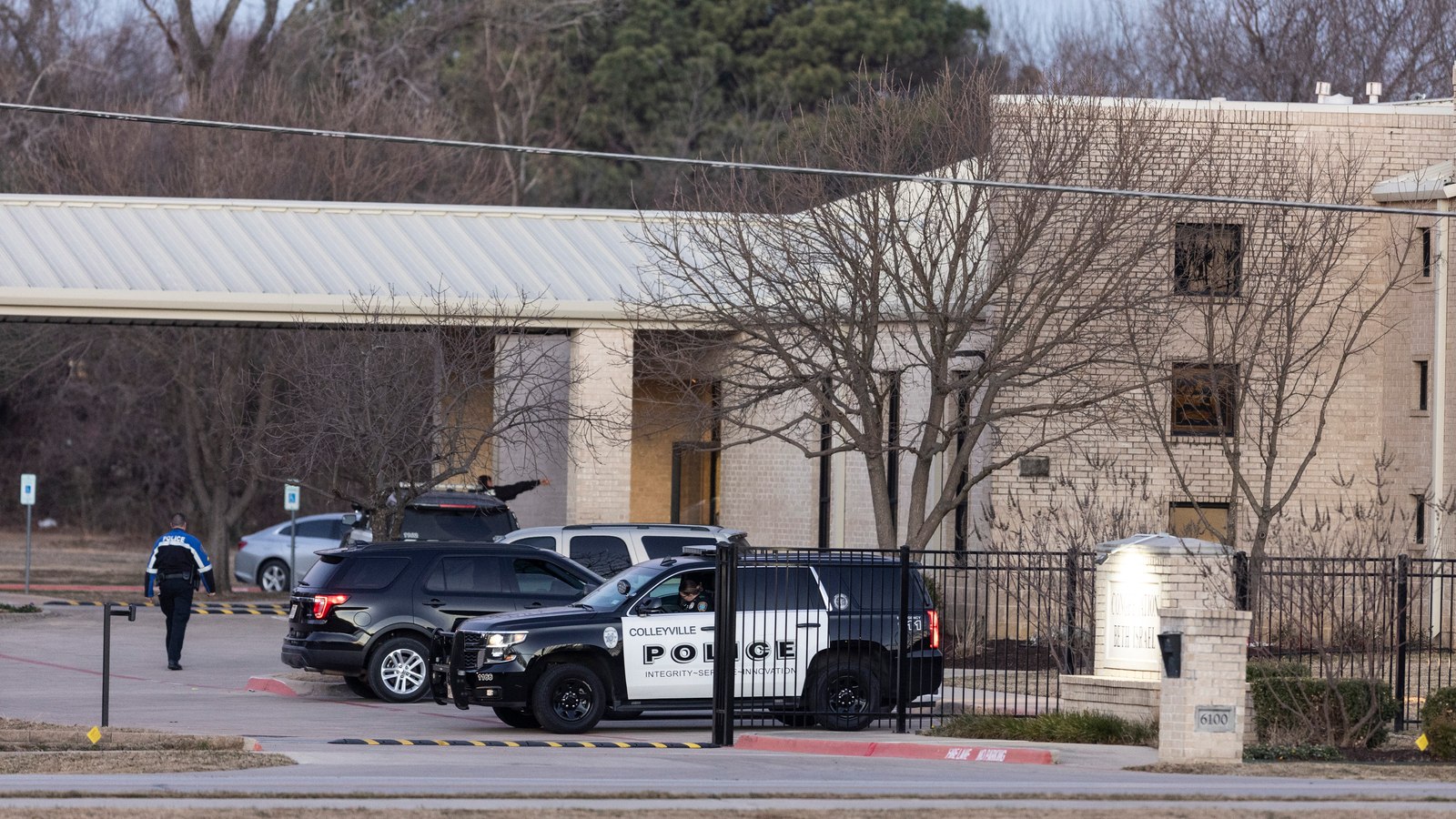 How police can work with religious communities to improve security
With the increase in violence targeting faith-based institutions, the Rutgers Miller Center for Community Protection and Resilience and Center on Policing, in conjunction with the National Sheriffs' Association, CrimeStoppers USA and the National Police Athletic & Activities League, recently held a webinar titled "Emerging Roundtable on Threats: Places of Worship Under Siege."
The purpose of this online discussion was to share information about emerging threats to help communities prevent and prepare a response to events such as the hostage-taking at the Synagogue in Colleyville, Texas, where a man took a rabbi and three others hostage during services.
Several speakers shared their experiences and research.
Characteristics of hostage takers and how hostages can survive
David Grantham, Ph.D., who is deputy chief intelligence and technology officer at the Tarrant County Sheriff's Office and senior fellow at the Center for a Secure Free Society, described most of the hostage takers as follows:
Mental illness.
Distraught emotionally.
Extremists.
Grantham said some things hostages can do to survive are:
Reassure yourself as soon as possible.
Stay discreet.
Do not offer suggestions to the hostage taker.
Spend the first 45 minutes. This improves your chances.
Stay calm while observing. If you are released early, your observations of the number of hostage takers, their weapons, and the whereabouts of the hostages can help save other people's lives.
Grantham said when the hostages are released they should expect:
Be debriefed immediately by the police.
Do a wellness checkup, embrace and stay engaged in the wellness process.
law enforcement preparation, training
Sheriff Louis Falco IIIwho chairs the New York State Homeland Security Regional Area for Counterterrorism and once helped thwart a major terrorist attack, told everyone in attendance that law enforcement should:
Be proactive and never complacent!
Engage with religious communities.
Take tours of venues with K-9s before major events take place.
Get maps of churches, schools, and other targets.
Implement cooperation agreements between SWAT teams to allow relief of SWAT officers during long interventions.
Arrange overlapping target patrols on attack anniversaries.
Frank Riehlsenior director of security at the Jewish Federation of Greater Philadelphia, stressed the importance of not letting "the first time police officers visit one of these facilities be when they are faced with a major event."
Chris Hillcurrent Chairman of the Board of the National Police Athletic/Activities League Foundation, said it was important that SWAT teams conduct tours of churches and schools.
Aric Mutchnick, President and CEO of the Experior Group, also stressed the need for training. He pointed out that the concept of "run, hide, fight" has, according to Aric, become the "stop, drop and roll" of law enforcement. He thinks it's effective because it's easy to understand when taught and easy to remember later when someone is stressed.
Mutchnick also made a point of saying that when people see something that is clearly suspicious, they should say something, without fear of being seen as biased if the suspicious person is a person of color. This fear must be confronted and dealt with through training.
Imam Tahir Kukaj, vice president of the Albanian Islamic Cultural Center and chaplain of the NYPD, addresses the issue of security by establishing a close working relationship between the Christian, Jewish and Muslim communities of New York. Representatives of different religions found that when talking about the similarities of their religions, they had "no time to look for the difference". He said these dialogues led them to believe that "anti-Semitism is anti-Islam and anti-Islam is anti-Christianity."
Their meetings revealed a difference between religions. Muslims worship on Friday, his Jewish friends worship on Saturday and his Christian friends worship on Sunday. This allowed them to form a security plan in which they share security on days when one religious community is praying and the other is not.
Lessons identified
Speakers identified some key lessons learned that should inform law enforcement and community collaboration:
Training exercises for churches prove essential for survival.
Standardize training.
Churches should conduct threat assessments in their facilities and take action on identified weaknesses.
Churches should establish a single entry policy where possible.
Practicing saying something when you see something suspicious is not enough. People need to be trained to recognize what is suspicious and learn "the process" to call out such information.
information sharing
Several speakers mentioned that government fusion centers facilitate the sharing of information that can warn participants of threats.
Joel Finkelstein shared how the Network Contagion Research Institute monitors hate speech online. The data collected can help analysts predict when an attack is imminent and by whom. For example, the Center's data analysis can predict impending violence through social media posts of:
white supremacists.
Nihilists.
Social justice rioters.
Islamic radicals.
Grants are also available to strengthen security in schools and religious communities.
Conclusion
Indicators of impending violence, such as vandalism directed at religious communities, are up "68%". Therefore, with the Colleyville attack in mind, police and members of religious communities must conclude that the threat is real.
One experienced participant shared that when someone from a faith community comes to your law enforcement agency and asks, "Where do we start if we are concerned about security? tell them to start by forming a church safety committee.
The message from the loudspeakers was loud and clear: "Prepare to be ready! »
Police1 church safety resources