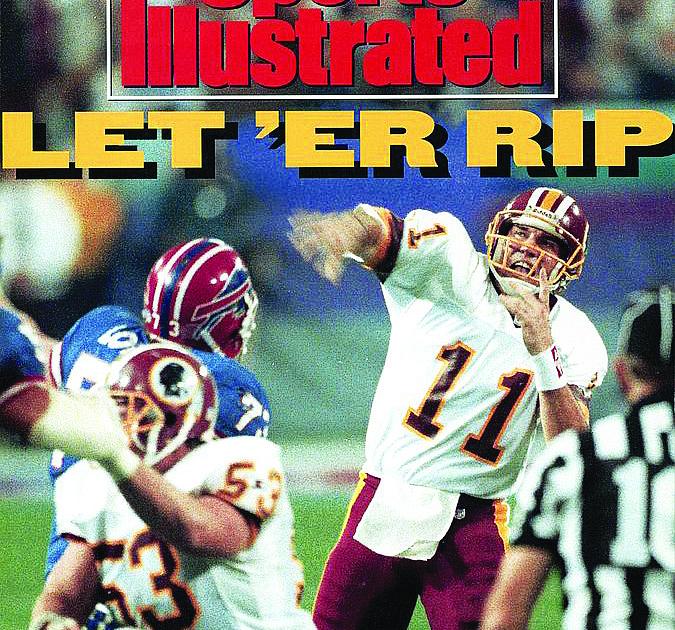 HUCKLEBERRIES: a hilarious 25-year comeback
I started writing this column in January 1985.
For more than three decades, it appeared in The Spokesman-Review, before migrating to the hometown newspaper in the spring of 2020 as the pandemic began to escalate.
That's a lot of Huckleberries.
Today, to close 2021, I have a sample of Huckleberries from 1996, 25 years ago. Enjoy.
Bikinis? (January 22, 1996)
Gadzooks! What is happening in our schools? It looks like a third grader from Coeur d'Alene took a bite out of the nutrition program, sponsored by Tidyman's and the Lake City cheerleaders. Elementary students learn about food content, nutritional value, calories and apparently more. Much more. The 9-year-old arrived home excited last week and informed his frightened mother that he had met cheerleaders and eaten fruit – AND bikinis. His mother hopes he was talking about zucchini. But who knows nowadays?
Sexcapades (February 19)
A personal video found at an unleased condo in Coeur d'Alene North gave the Lake City agents a peek – two adults playing a nude version of Twister. Looks like one evening a ball of butter in a white lace-up teddy bear, her lover and a third party illegally slipped into room 1519. After drinking, they frolicked around. An anonymous caller alerted CPD Blue to the sexcapade. Officers found a crisper, a black thong and the steamy video. Later, Madame XXX, still in her nightie, appeared at the apartment security office looking for her personal belongings and was handcuffed. Cut and print.
Two holly (April 15)

At the Coeur d'Alene River Basin Pow Wow, Holly Houston was amused when asked, "Are you Holly Hunter, uh, I mean Holly Houston?" The mining spokesperson replied, "I would love to be Holly Hunter." I would have a lot more money. In fact, our Mrs. Houston probably has more cabbage now than when she was a Spokane TV talking head – actress by trade Holly Hunter lived by proxy playing a neurotic editor in "Broadcast News."
One small step (April 29)

For the second year in a row, teacher Chris Naccarato's class at Priest River Elementary School welcomed a visiting NASA astronaut. This time the shuttle veteran, Col. Jerry Ross, came to call. The tykes also made him feel right at home (read: there weren't any sticky questions about going to the bathroom in space this year). As Ross watched, students wearing helmets announced official NASA launch footage before sending a cardboard Saturn V skyward. Everything was genuine, including the kid who carried the launch checklist clipboard and the title "Cap Com". Her name? Neil Armstrong, of course. Truly.
Heroic act (July 22)

Well, it's not The Babe who saves a dying child by hitting home runs, but it's close: Shawn Lewis, 7, of Post Falls, became a fan of Mark Rypien after being injured in an accident boat. The connection? After the accident, the sheriff's sergeant. Dan Soumas and KCSD naval assistants towed the bloody Shawn, Father Mike, and a friend to the nearest dock on the Spokane River – Rypien's. Mr. and Mrs. Pro QB comforted the trio until an ambulance arrived. Mark, who is considering retirement, has also signed a color photo for Shawn. Hope Mark doesn't stop. Football needs decent guys like him.
Plays Unreturned (July 22)

Coeur d'Alene Nazarenes lost the war but won the fight – against Assembly of God in a Church League softball game on July 12. So he tracked down the culprit and punched him. No turning the other cheek over there. It sparked matches all over Memorial Field, with younger brothers holding back their brash elders. Lions were lucky that these guys weren't about two millennia ago.
No proselytizing (July 29)

Thom Sadoski of Rapid Lightning Creek Road, Sandpoint, has discovered a surefire way to get rid of pesky door-to-door missionaries. All you need is a knife and a turkey. A few years ago, Sadoski was trying to behead a grown boy when two soul savers passed by on their designated tours. The sight of a bloodied man holding a knife and a shaking carcass pissed off the proselytes so much that they began to skate. Thom hasn't seen them since. This will teach them not to call ahead.
Smelly (Sep 30)

Dum-ta-dumdum. Dum-ta-dumdum. Evil was on when sheriff's deputies were called in to investigate a smelly sleeping bag. A walker had found a hat under the Centennial Bridge, east of town. Then a coat. Next, a woman's handbag. Finally, as he continued to walk, he spotted a sleeping bag – with something in it. And, whatever that something, it smelled bad. Pissed off, the stroller called the cops without further investigation. Much to everyone's relief, our Joe Fridays couldn't find a dead body when they opened the zipper on the sleeping bag – just two more smelly sleeping bags. Yet a crime had occurred. The purse had been stolen. And these are the facts, lady.
Height advantage (Oct. 21)

The congressman this time wore 2 inch heels. Yeah. Incumbent Helen Chenoweth used her height advantage again when she debated 5-foot-11 Democrat Dan Williams in The Spokesman-Review building in Coeur d'Alene. That's 5 feet 9 ½ inches from Helen, 2 inches from heels and a few more hair. Two years ago, she towered over Rep Larry LaRocco when the two clashed. It was part of his strategy. The image is everything in televised debates. And she made a visual impact that night with her size advantage. In fact, someone on their side tried to bring the lecterns closer together before the debate to emphasize the difference. And someone – from the LaRocco camp, I presume – pushed them back. Such minor things are done with elections.
Manhunt gives elk (October 28)

So what does a guy have to do at 2 a.m. on the hunt for three lost hunters? If you're a wise man like Kootenai County Sheriff's Deputy Kevin Mumford, you also keep an eye out for signs of momentum. Kevin was one of the rescuers who spent 12 hours last Monday looking for three hunters near the July 4 Pass. The hunters finally emerged from the woods on their own. But all has not been in vain for the researchers. Kevin noticed traces of elk. He later returned to the scene and shot a freezer full of meat.
Fake news
It appears Shoshone County Commissioner Sherry Krulitz took the spokesperson's front page advice to heart. A list of 11 do's and don'ts when the lights go out included this: "Keep refrigerator and freezer doors closed." If the door is left closed, a full freezer can stay frozen for two days. Ah, would you believe 24 hours? Two days after Hell's Great Ice Storm, Sherry opened her freezer to find the food inside was frozen in name only. Everything was going bad. She spent the rest of the day trying to make blueberry jam from soft blueberries.
---
You can contact DF "Dave" Oliveria at [email protected]