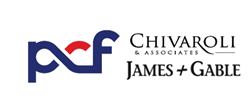 James & Gable Insurance Brokers and Chivaroli & Associates join forces with PCF Insurance Services
"This partnership between PCF, Chivaroli and James & Gable marks an important step for the PCF network. »Peter Foy, CEO and Founder of PCF Insurance Services
SALT LAKE CITY (PRWEB)
03 Aug 2021
PCF Insurance Services (PCF) today announced a strategic partnership with James & Gable Insurance Brokers (James & Gable) and Chivaroli & Associates (Chivaroli). Both agencies are based in California and specialize in P&C insurance for healthcare facilities. This partnership unites James & Gable and Chivaroli and establishes one of the largest and largest full-service healthcare brokers in the United States.
The integration of these agencies creates a brokerage with unmatched healthcare experience, extensive resources, unique access to specific healthcare insurance companies, and dedication to service. exceptional customer. Chivaroli and James & Gable will join under one name: Chivaroli, James & Gable.
"This partnership between PCF, Chivaroli and James & Gable marks an important milestone for the PCF network," said Peter Foy, Chairman and CEO and Founder of PCF Insurance Services. "Thanks to this alliance, PCF is taking a significant share and investment in the healthcare sector. We are fortunate to welcome the experienced and exceptional management teams of Chivaroli and James & Gable and look forward to growing together. "
The combined clientele of Chivaroli, James & Gable consists of healthcare systems, hospitals, universities, municipal agencies, medical groups, senior and long-term care facilities, clinics, Managed care organizations and ancillary health care providers located across the United States.
"With this alliance, we have doubled our customer platform and now have better market access," said Jan Gable, President of James & Gable. "This partnership integrates our agencies in a way that will bring unmatched value to our clients and prospects. "
PCF will provide additional infrastructure and operational support to Chivaroli, James & Gable through its Shared Services team. The elite team of experts offers tailor-made support in the areas of finance and accounting, human resources, information systems, carrier relations, communication and marketing and operations. growth.
"Together with James & Gable, we are delighted to be part of the PCF family and establish PCF in the healthcare industry," said Christian Chivaroli, President and CEO of Chivaroli. "This partnership brings additional value and an arsenal of exclusive tools, technologies and relationships within the healthcare industry that will fuel this exciting integration with James & Gable. "
With 36 acquisitions in 2020 and more than 70 branches across the United States, PCF is establishing itself on the national scene among the most active acquirers in the sector. With this growth, PCF continues to expand its shared service center base in Salt Lake City, Utah, with satellite offices in Birmingham, AL, Charlotte, NC, Orlando, FL, Scottsdale, AZ and Woodland Hills, CA.
About PCF Insurance Services

Founded in 1987 and headquartered in Woodland Hills, Calif., PCF is a full-service insurance brokerage company that provides comprehensive risk management solutions with a wide range of P&C, life and health, employee benefits insurance products. and accidents at work. Due to its size and growth, PCF is one of the top 50 brokers in the United States by revenue. Additional information can be found at https://pcfinsuranceservices.com/.
About James & Gable Insurance Brokers

James & Gable Insurance Brokers was founded in 1993 with offices in Walnut Creek and Manhattan Beach, California. James & Gable is managed by John James, Jan Gable and James Sprague. https://www.james-gable.com/
About Chivaroli & Associés

Chivaroli & Associates was founded in 1993 and is headquartered in Thousand Oaks, California, with satellite offices in Portland, Oregon and Boise, Idaho. Chivaroli is directed by Christian Chivaroli, Collin Wedel, Mary Winterburn and Barry Kramer. https://chivaroli.com/
Share the article on social media or by email: