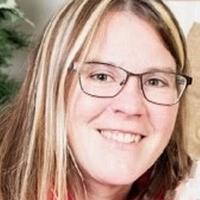 Jessica Loomis Fairbrother | Obituary
Jessica Loomis Fairbrother, 40, of Williamstown, formerly of Carthage, passed away suddenly with her loving husband and family by her side on Sunday morning December 12, 2021 at the Rome Memorial Hospital in Rome, NY.
Jessica Sue Loomis was born on September 13, 1981 in Carthage, daughter of Jeffrey L. and Crystal L. (Kimball) Loomis. She graduated in 2000 from Faith Fellowship School in Watertown and attended Mohawk Valley Community College. She was married to Benjamin R. Fairbrother on September 7, 2012 at Porter's Pond in the town of Rutland. She and Ben have lived in the Williamstown-Camden area for many years. She currently worked as a babysitter at the Williamstown Community Center and cooked at the 1799 Inn & Eatery in Camden.
Jessie loved her husband Ben, her children Hailey and Hannah above all else. They were the fulfillment of his heart's desire. When Hannah was born she said "now our family is complete".
She loved the great outdoors. Hunting, fishing and camping. All of these things were instilled in her by her father and carried out with her husband Ben. She was an excellent cook and fed her family and everyone she loved. Jessie's presence lit up a room everywhere she went. She was full of joy, love and compassion. No words will ever express how much we will miss Jessie, wife, mother, daughter, granddaughter and friend. Until we find ourselves in the presence of our Lord, we love you.
She is survived by her husband: Benjamin and her two daughters: Hailey Grace and Hannah Ruth Fairbrother of Williamstown, her parents, Jeffrey and Crystal Loomis of Carthage; a sister and her husband: Kimberly and Dale Munn of Carthage, the brother-in-law Jon and Renee Fairbrother of Parish NY, her maternal grandmother, Emily Blaschke of Carthage, the parents of Ben, William and Eileen Fairbrother of Parish, the great -mother of Ben, Ruth Hine of Rome and several aunts, uncles, cousins, nieces and nephews.
Call hours will be Thursday, December 16 from 10 a.m. to 1 p.m. at the Church of the Assembly of God on Calvary in West Carthage. The funeral will follow at 1:00 pm at the church with Pastor Brian G. Lynch officiating. Interment will be in Hillside Cemetery, Champion.
Memorial donations in memory of Jessica can be made to Abundant Life Community Church, PO Box 215, Camden, NY 13316 to establish a trust fund for her two daughters.
Arrangements are with Bezanilla-McGraw Funeral Home, Carthage. To leave your condolences, go to www.bezanillafh.com.