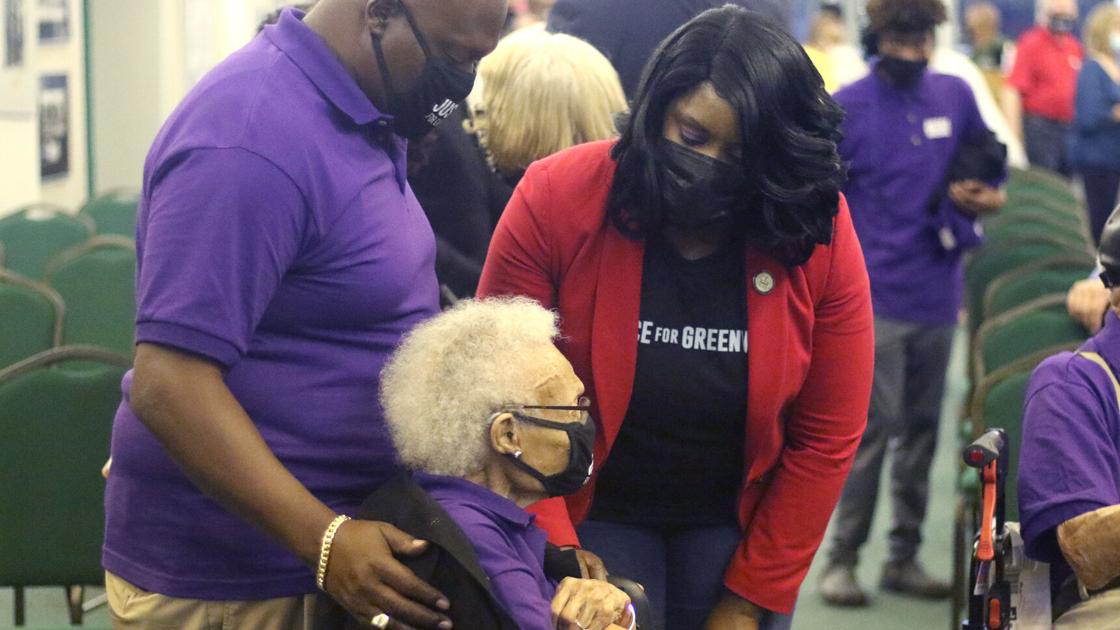 Justice for Greenwood Hosts Prayer Rally and Donates to Churches Damaged or Destroyed in Tulsa Race Massacre | Race massacre
"There was a large shadow in the sky and on second glance we discerned that this cloud was caused by fast approaching planes. It then appeared to us that the enemy had organized in the night and invaded our neighborhood like the Germans invaded France and Belgium.
Mary Jones Parrish, author of "Events of the Tulsa Disaster"
---
"I heard him scream and I looked up and saw him come about twenty-five or thirty feet away from me, with his hands up, and he said, 'Here I am.' …
"I said to the guys, 'This is Dr. Jackson. Don't hurt her. (…) Two men shot at him (…) he fell on the second high power rifle shot. "
Former City Commissioner John Oliphant, describing the murder of Dr AC Jackson
---
"… Some negroes who had barricaded themselves in houses refused to stop shooting and had to be killed."
John W. McCuen, captain of the Oklahoma National Guard 3rd Infantry Company, in a written report
---
"After lining up about 30 or 40 of us, they took us through the streets to Convention Hall, forcing us to keep our hands up all the time. As we were running, some thugs were pulling on our heels and cursing at those who had difficulty following. In fact, they drove a car into the peloton and knocked over two or three men. When we got to Convention Hall we were searched again. There the people were gathered like cattle. The sick and injured were thrown in front of the building and remained without attention for hours.
James TA West, high school teacher (Source: "Events of the Tulsa Disaster)
---
"My biggest loss has been my beautiful home and my family Bible. I'm 92, so they didn't bother me.
Jack Thomas (Source: "Events of the Tulsa disaster")
---
"Shortly after sunrise on Wednesday June 1, 1921, I received a call to go to the hospital to treat two wounded. I dressed hurriedly and headed for the hospital. Just as I opened my front door a shot was fired at me from a nearby hill, the bullet grazed my leg. I closed the door. Moments later, my wife, hearing the gunshots, opened the door slightly and a second salvo was fired. "
Dr RT Bridgewater
Bridgewater was taken to Convention Hall to take place there, but was quickly released. He returned to find his house ransacked. "I saw my piano and all my elegant furniture piled up in the street. My safe had been smashed, all the money stolen, as well as my silverware, cut glass, all family clothes and anything of value had been taken, even my family Bible.
(Source: "Events of the Tulsa disaster")
---
Photo courtesy of the Department of Special Collections, McFarlin Library, University of Tulsa