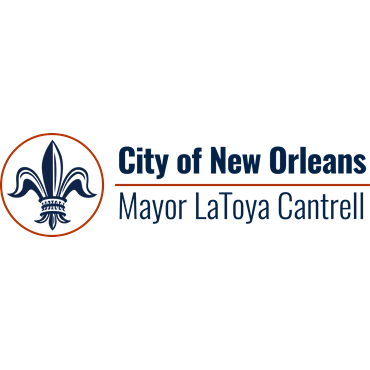 Mayor – News – January 2022 – City of New Orleans and Total Community Action awarded $474,000 to eliminate racial and ethnic inequality
NEW ORLEANS – The City of New Orleans today announced that the Mayor's Office of Criminal Justice Coordination (OCJC) and Total Community Action, Inc. (TCA) are the recipients of a $474,000 grant $ from the John D. and Catherine T. MacArthur Foundation to further efforts to eliminate racial and ethnic inequalities in the local New Orleans criminal justice system. This grant is part of the Safety and Justice Challenge (SJC), a $300 million national initiative to reduce over-incarceration and address racial and ethnic disparities in local criminal justice systems by changing the way America thinks and uses the prisons.
The City of New Orleans was one of four jurisdictions selected to join SJC's Racial Equity Cohort and will work in partnership with local community organizations to focus on racial and ethnic equity in the criminal justice system. The City will use the lived experiences of BIPOC (Black, Indigenous, People of Color) citizens and those impacted by the criminal justice system to authentically engage the community.
This funding will provide OCJC and TCA with training and technical assistance, peer-to-peer support from other cohort members, qualitative and quantitative data, and analytical support. As co-leaders, OCJC and TCA will tackle national and local drivers of racial inequality.
As part of the Racial Equity Cohort, OCJC and TCA will create a citywide blueprint to advance racial justice to reimagine criminal justice reform – a strategy that will center the data-driven analysis and community engagement. The planning and implementation process will engage a diverse group of community organizations and community leaders to gather direct feedback that will help implement strategies for action. The work will complement and build on racial equity efforts launched in 2021 by the OCJC's Ethnic and Racial Disparity Task Force and contribute to existing efforts by community partners to advance racial justice.
The creation of the Racial Equity Cohort is part of the MacArthur Foundation's commitment to centering racial equity and the voices of citizens most impacted by the criminal justice system. The new funding will support more intentional and effective strategies to eliminate institutional and systemic racism, using a multi-faceted, multi-system approach to achieving racial equity and justice.
"This grant is another important step in continuing to pursue our vision of centering racial justice and making strides to reduce racial inequities within our local criminal justice system. We all need to hold our criminal justice system accountable for being fair and equitable and providing full justice to people at every stage of the system," said Criminal Justice Commissioner Tenisha Stevens. "The City of New Orleans is thrilled at this opportunity to partner with Total Community Action, a pillar of our community, to elevate and center the voices of those most affected by criminal justice to create solutions to eliminate systematically address racial and ethnic disparities in the Orleans Parish criminal justice system, while advancing justice and community safety for all of our fellow citizens. »
"TCA welcomes this unique opportunity to partner with the City of New Orleans and the Safety and Justice Challenge to unite, connect and mobilize our community to address racial and ethnic disparities in our local criminal justice system," said Thelma H. ​​French, President and CEO of TCA.
"While the Safety and Justice Challenge has been successful in reducing local prison populations, it has also taught us that this alone will not eliminate racial disparities in the criminal justice system," said Laurie Garduque, Director of Criminal Justice of the MacArthur Foundation. "By combining the leadership of those most affected by mass incarceration with the expertise of government partners, we hope this cohort of jurisdictions will challenge systemic racism in our justice systems and create policies and practices to support long-term change."
The four cities and counties selected to participate in the Racial Equity Cohort are Cook County (IL), New Orleans (LA), Philadelphia (PA), and Pima County (AZ). Participating community partners are Chicago Regional Organizing for Antiracism (Cook County), Total Community Action (New Orleans), Why Not Prosper (Philadelphia), the Center for Carceral Communities at the University of Pennsylvania (Philadelphia), and the YWCA of southern Arizona (Pima County).
The Center for Court Innovation will be the coordinator for the full cohort of grantees and will provide logistical, administrative and fiscal support. Several of the country's leading policy research and criminal justice organizations will also provide technical assistance and advice to jurisdictions in the SJC Race Equality Cohort, including the Haywood Burns Institute, Nexus Community Partners, Everyday Democracy, the Kirwan Institute for the Study of Race and Ethnicity, the Shriver Center on Poverty Law, Race Forward and the CUNY Institute for State & Local Governance. JustLeadershipUSA, Policy Research Associates, and the National Legal Aid & Defender Association will also participate on the Racial Equity Cohort Steering Committee.
# # #