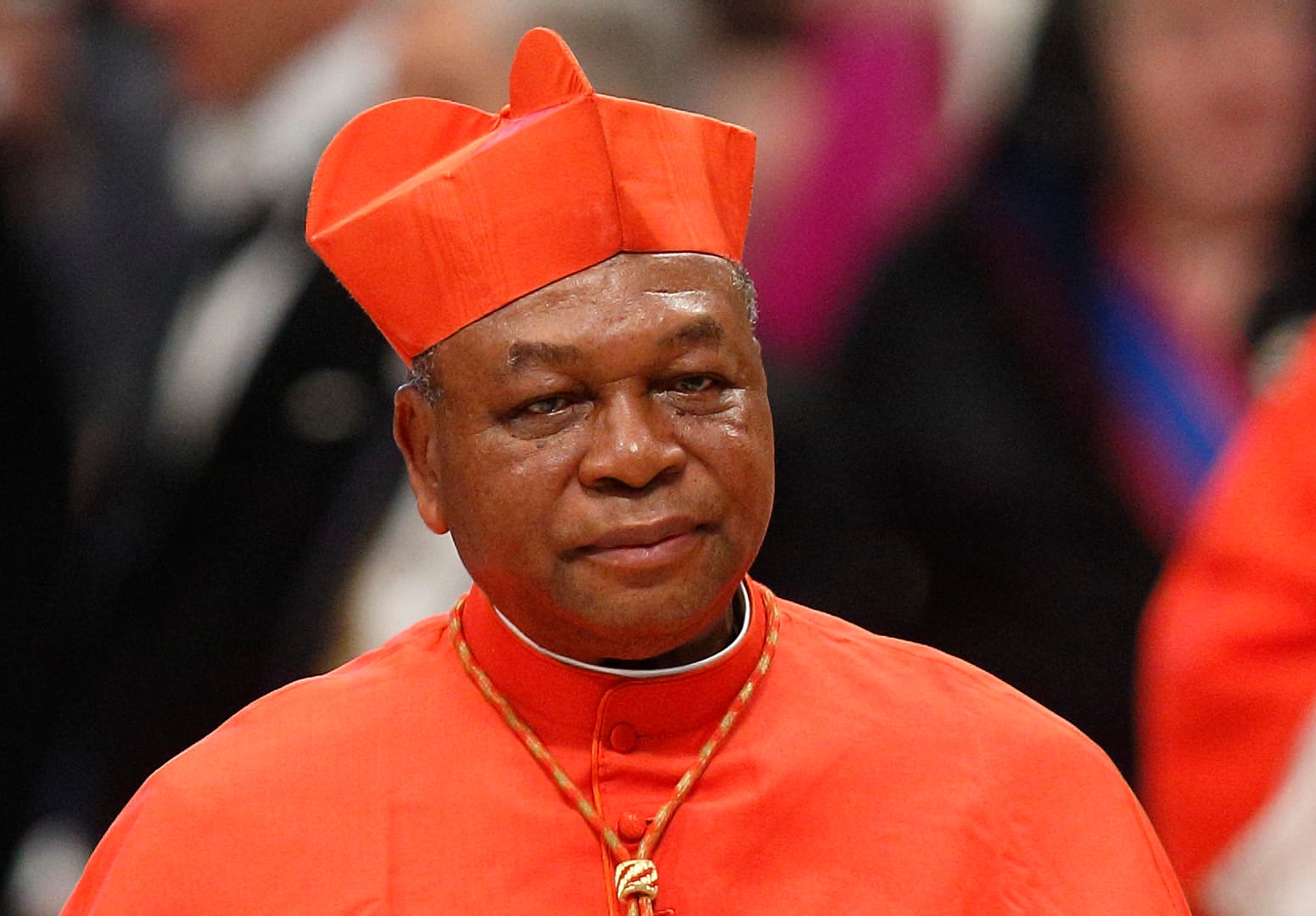 Nigerian cardinal says it's not just Christians who are paying the price for violence in the country
The former top Catholic official in the Nigerian capital says violence in the country is "spinning out of control", with no one safe in a country of 200 million people, and it's not just Christians who are paying the price price.
"There is great insecurity all over the country, people are being killed every day, bandits and terrorists seem to have a free hand," said Cardinal John Onaiyekan, Archbishop Emeritus of Abuja. "We don't know where the security forces are."
"The security situation in Nigeria is spiraling out of control," he said. "No one is safe, not just Christians. It's like the government has lost control.
The country has presidential and parliamentary elections scheduled for February and March 2023.
RELATED: Nigerian Archbishop: Religious persecution is 'systematic' in the north of the country
According to the Prelate, both Christians and Muslims are victims of violence, perpetrated by criminals who "walk around illegally killing innocent people".
Speaking at the XIX Plenary Assembly of the Symposium of the Episcopal Conference of Africa and Madagascar (SECAM) which ended July 31 in Accra, Ghana, Onaiyekan said his country is experiencing violence "blind" since the rise of Boko. Haram in 2009.
The insurgent group is one of the largest Islamic terrorist organizations, and their goal is to turn Nigeria into an Islamic state, much like ISIS tried to do in Iraq.
This terrorist organization believes that Western education is bad, and as such, it fights anything it perceives to come from the West, including Christianity. However, they are often labeled as an equal opportunity terrorist group because, as Onaiyekan said, they do not discriminate when it comes to carrying out their attacks.
RELATED: Two churches attacked in northern Nigeria
However, violence in Nigeria does not only come from this insurgent group, as Muslim-majority Fulani herders frequently clash with Christian-majority farmers. Yet in this case, Onaiyekan said, the violence is not religiously motivated.
"They kill more Muslims than Christians, which confirms that this is not a war of Muslims against Christians," he said. "Many Muslims suffer as much as we do."
"When a priest is killed, the whole world learns about it", he underlined. "But when it comes to the killing of 50 villagers in Katsina State, nobody knows anything. We are certain that more Muslims are dying than Christians because the center of violence is in the Muslim-dominated northern states.
Kidnapping of Catholic priests or other Christian clerics has become a common occurrence in Nigeria, with more than 20 taken in the first part of 2022 alone.
Echoing the concerns of other Nigerian Prelates, Onaiyekan accused the government of inaction, and it is the lack of state intervention that has made Nigeria a "no man's land", be it of "Boko Haram or any other criminal". It's not about Christians and Muslims. It is a matter of respecting and defending human life.
"Unfortunately," he said, "many writers have continued to carry the flag of Islam. My answer is that Christians must remain firmly Christians and know how to be true to their religion. When it comes to defend ourselves, we need to start working on ways to defend ourselves against criminals.
Just because Christianity is peaceful does not mean that Christians are called to "sit down and let them kill us." We have every right to defend ourselves!
Although he did not urge the faithful to arm themselves, Onaiyekan called on Christians to remain faithful to their call: "Be good Christians wherever you are. If you're a Christian and you're in the armed forces, do your good job of protecting people.
On Monday, addressing the graduates of the fifth fellowship of the Cardinal Onaiyekan Foundation for Peace's Interreligious Dialogue and Conflict Program, the Prelate also spoke about the violence in the country and the need for religious leaders to come together.
According to Onaiyekan, Christians and Muslims in Nigeria, but also in other African countries currently facing a similar situation of violence, must join forces with the leaders of traditional religions and politicians to face the common threat.
"We need a strong dose of optimism and conviction to continue working for interfaith harmony and cooperation in our nation today," he said as quoted by the Nigerian. Leadership newspaper.
"That's what our foundation has decided to continue to do, whatever the odds," he said.
Onaiyekan said what Nigeria is facing is also happening in many African countries, adding that it needs urgent attention. He said the intensity of conflict across Africa is frightening; adding that social injustice, economic constraints and climate change have increased insecurity in Africa.
"Africa must start by investing more in addressing vulnerabilities for lasting peace," he said. "Peace is lacking in many corners of Africa. Managing Africa's fragile peace means engaging in several evidence-based interventions. Responses to the many conflicts in Africa need to be tailored to the specific conflict and environmental realities and contexts.