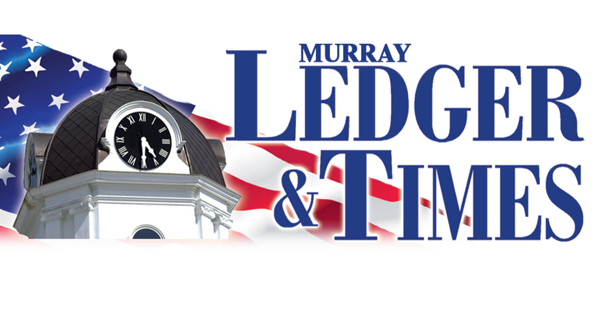 Obituaries, June 28, 2022 | Obituary
Firmin R. Giesbrecht
Firmin R Giesbrecht, affectionately known as FG, was born on November 28, 1936 in Steinbach, Manitoba, Canada to Cornelius and Margaretha Giesbrecht. He was the youngest of 11 children.
Our husband, father, grandfather, great-grandfather and friend left this temporary earthly home for his eternal home in paradise on Friday, June 24, 2022.
His parents moved to a small community of Whitemouth, Manitoba when he was 8, where he lived until he was 24. He was a hardworking farmer and poultry farmer until he retired at age 78 to their land. He had a daily intimate relationship with his Savior, Jesus.
Firmin married Lillie Irene Wiebe of Durham, Kansas on October 30, 1960. A year later they moved to St Marys, Ontario, Canada where their son and four daughters were born. They were married for 34 years. In 1976 Dad decided to leave the Ontario snow belt to move to El Campo, Texas and Macon, Mississippi to farm and raise their teenagers. In 1990, they moved with their three daughters to his beloved Murray. Lillie fought a very difficult battle with cancer and passed away in the spring of 1994.
On November 9, 1996, Firmin married Agnes Arlyne Klassen in Linden, Alberta, Canada. They spent 25 wonderful years of marriage together, discovering new worlds and lifelong relationships.
Left to cherish many precious memories are his loving wife Aggie of Murray; his children, Lance (Shari) of St Marys, Ontario, Joan Jantz (Wade) of Starbuck, Minnesota, Angela Litwiller (Art) of Farmington, Kaylene Unruh (Miles) of Farmington, Tamara Goertzen (Jeff) of Murray; a brother and sisters-in-law; Aggie's siblings; several nieces and nephews; 31 grandchildren and 23 great-grandchildren.
He was predeceased by his first wife, Lillie (54); his parents; his 10 siblings; and her 21-year-old granddaughter, Taylor Giesbrecht Wiebe.
An evening of visiting and sharing memories will be held from 6:30 p.m. to 8:30 p.m. on Thursday, June 30, 2022 at Harmony Mennonite Church. The funeral will take place at 10:30 a.m. on Friday, July 1, 2022, in the church.
Online condolences can be posted at www.thejhchurchillfuneralhome.com.
JH Churchill Funeral Home & Cremation Services is making arrangements.
---
Emma Dean Mack Reed
Emma Dean Mack Reed, 61, of Hazel, Ky., died Wednesday, Jan. 12, 2022, at Baptist Health in Paducah, Ky.
She was born on March 1, 1960 in Knoxville, Tennessee, to Thomas and Myrtle Mack.
She was predeceased by her parents and one sister, Shirley Mack.
Left to cherish her memory is her husband, David L. Reed of Hazel; one son, Roger Biggers (Melinda) of Mayfield; daughters, Chandra Thurmond (Duncan) and Chelsea Reed of Paducah; brothers, Cornell Mack and James Mack, both of Mayfield; and her sisters, Janelle Mack and Janice Mack of Mayfield.
A memorial service was held at 10:30 a.m. on Saturday, June 25, 2022 at University Church of Christ with Charlie Bazzell officiating.
---
Ruth Ann Lauer
Ruth Ann Lauer, 80, a native of Benton, Ky., and resident of Fairhope, Alabama, died Saturday, June 18, 2022.
Born into a loving family in Benton, Ruth Ann spent most of her childhood in Pontiac, Michigan, spending time with her three sisters and one brother. Time was often spent hovering around her brother's piano, tap-dancing in a troupe with her sisters, and singing harmony in church. They were a tight-knit team and thus were the foundation of Ruth Ann's strong family, creativity and faith-building.
She was a graduate of Oakland University in Michigan where she earned a bachelor's degree in education. She then moved to Kingwood, Texas, where she spent most of her adult life and raised a family with her former husband, Mike Lauer. Here Ruth Ann had many friends, taught middle school English, and devoted much of her time and passion to her students, fellow teachers, and friends. She was a devoted teacher, loved children, reading and all the treasures an open book offered. As an active member of the Kingwood Christian Church, she could be found almost every Sunday singing in the church sanctuary, as music and singing were among her. great joys. Weekly sermons and lessons on life and faith, as well as coffee and sweets with her beloved community, were something she always looked forward to. Living in the Houston area, Ruth Ann was an active participant in the culture. She frequented the Museum of Fine Arts, the Alley Theater and loved a big movie with her favorite savory snack of buttery popcorn and Reese's Peanut Butter Cups. She had a sweet tooth and chocolate was always welcome.
For the past five years, she has lived in Fairhope, Alabama to be closer to her daughter, Alison and her partner, Marc Hill, as well as her grandchildren, Ashlyn, Kaelyn and Addilyn, and more recently, of her great-grandchild, Anders. , which gave him daily pleasure.
She loved many things in life, but especially nature. She spent many hours on her back porch marveling at every moment of beauty offered by God's creations. She loved a good thunderstorm and waited every year for the first hummingbird to find its way to her garden sanctuary. One of his favorite things to do was watch the southern sunset over Fairhope Pier and share chocolate ice cream with just about everyone who accompanied him. It's moments like these that are true testaments to Ruth Ann's playful yet contemplative spirit. Nature has brought so much happiness to Ruth Ann. A highlight of her later life was a trip with friends to France where she visited Monet's garden at Giverny. This sparked a new love for photographing all the beautiful things she observed in the natural world, which became the muses for her many watercolor paintings.
She loved her family, remained close to her sisters, was very proud of her children, adored her grandchildren and found immense joy in her great-grandson.
Ruth Ann was also an amazing friend. She enjoyed all types of people and found energy in her "young friends". It's easy to tell that when she walked into a room, people gravitated towards her and she loved to "hold court." She loved sharing her life experiences and stories. She lived and loved fully and will be missed by many.
She was predeceased by her parents, James Robert Vaughn and Ruth Elizabeth Vaughn; one brother, Thomas Vaughn; and children, Brad Wilson, Chad Wilson, Randy Wilson and Ann Nicole Lauer.
Ruth Ann is survived by her daughters, Alison Hill of Spanish Fort and Andrea Lauer of Brooklyn, New York; grandchildren, Ashlyn Fields Kaelyn Walch and Addilyn Hill; great-grandchildren, Anders Fields, and soon, Henry Paul Walch; siblings, Wanda Sue Lawson and her husband Will Lawson, Beth Elaine Scott and her daughter, Anna Scott, and Lori Joe Powell and her husband Tony Powell; with other family members and friends.
A memorial service will be held in Fairhope in mid-August and in Kingwood, Texas. end of August, as well as in Murray in September.
In lieu of flowers, the family requests that memorial donations be made to the following organizations in Ruth Ann Lauer's name: The Buckaroo Foundation (The Ruth Ann Lauer Scholarship Fund)
www.buckaroofoundation.org; Friends of Kingwood Library (FOLK)
https://kingwoodfolk.org/; andThe Nature Conservancy
https://www.nature.org/en-us/.
Hughes Funeral Home and Crematory in Daphne, Alabama is making arrangements.
---
Hettie Mae Kanagy Peachey
Hettie Mae Kanagy Peachey was born to Jacob and Lizzie Kanagy on September 13, 1951 in Belleville, Pennsylvania. On June 21, 2022, at the age of 70, the angels came and gently carried her home.
His childhood years were spent in Pennsylvania. She married Sam Peachey on October 27, 1970 and they were married for 51 years. She was a member of the Church of God in Christ Mennonite. She was a loving wife, mother and homemaker. She also enjoyed cooking for her family and many acquaintances.
She was preceded in death by her parents; his parents-in-law and a sister-in-law.
Survived by her loving husband, Sam; children, Nathanael Peachey and his wife Marilyn, Christina Wenger and her husband Ken, Loretta Miller and her husband Wes, Shanna Rodriguez and her husband Victor, Elwood Peachey and his wife Jacki, Leonard Peachey and his wife Dianne and Abe Leonard and his wife Trish ; 28 grandchildren; four great-grandchildren; four sisters, Nancy Hoover and her husband Levi, Liz Renno and her husband Jake, Lydia Bender and her husband Dave, and Esther Kanagy; and two brothers, Rudy Kanagy and his wife Barb and Noah Kanagy and his wife Mavis.
The funeral service was held at 10 a.m. on Sunday, June 26, 2022, at Harmony Mennonite Church. Interment followed at Harmony Mennonite Church Cemetery. Visitation took place from 5:30 p.m. to 8 p.m. on Saturday, June 25, 2022, at the church.
Online condolences can be posted at www.thejhchurchillfuneralhome.com.
The JH Churchill Funeral Home & Cremation Services was responsible for the arrangements.
---
Isaac "Ike" Booker Adams
Isaac "Ike" Booker Adams, 83, of Northville, Michigan went to join the Lord on Tuesday, May 3, 2022.
He was born on October 10, 1938 in Murray, Kentucky, to Hafford and Laverne Adams.
He served as a retired Lt. Col. in the ROTC, Active Army, and Reserves for 26 years, and was a proud Murray State University alumnus. He worked for General Tire and Hankook Tire for 35 years and was a member of SAE. He was devout in faith and was a dedicated member of St. Matthew's Livonia United Methodist Church for 50 years. In his spare time, he enjoyed reading and spending time with his family.
Ike was the beloved husband of Marie Adams for 62 wonderful years; a loving father to Tony (Amy) Adams, Kim (Wayne) Rexwinkle and Kara (Mike) Orr; a cherished grandfather of Kayden Adams, Cassady Adams, Brandon Rexwinkle, Kaileigh (Travis) Hershberger, Adam (Taylor) Orr, Tucker Orr and Ian Orr; a great-grandfather of Lennon Hershberger; and the dearest brother of Hafford (Joanna) Adams and the late Leta (Don) Rutland, both of Murray. He is also survived by his nephews Scott and Andy Adams, of Murray; as well as other friends and family.
A memorial service was held May 27, 2022 at St. Matthew's United Methodist Church, Livonia, Michigan.
In lieu of flowers, memorial contributions honoring Ike may be made at St. Labre Indian School, PO Box 216, Ashland MT 59004, or online at stlabre.org.
Arrangements were made by Harry J. Will Funeral Homes of Livonia, Michigan.
---
Keenan Mayfield
Keenan Mayfield, 61, of Murray, Ky., died Monday, June 27, 2022.
Arrangements are incomplete at JH Churchill Funeral Home & Cremation Services.