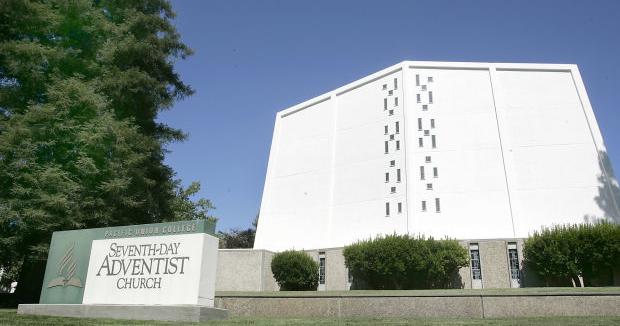 Pacific Union College Church Opens Community Cooling Center in Response to Heat Wave | Local News
In response to the now-expanding heat wave that is expected to bring several days of triple-digit temperatures to Napa County, Pacific Union College Church opened its Fireside Room as a community cooling center on Thursday.
Shelly Peterson, secretary of the church – which is located in the PUC camps at 10 Angwin Avenue – said the cooling center will be open daily from 9 a.m. to 8 p.m., at least until next Thursday. The center can stay open after Sept. 8 if needed, Peterson added.
Air conditioning, fans, outlets, chilled water and restrooms are available there, Peterson said.
Support local news coverage and the people who report it by subscribing to the Napa Valley Register.
PHOTOS: This week in Napa Valley, August 26
The Main Street Reunion Car Show returned to Napa this weekend as hundreds of pre-1978 cruisers, trucks and hot rods took to the streets of…
Do you like plants ? Check out the Calistoga 'Gothic Greenhouse' field trip. The shop sells many plants, but also antiques and modern design. O…
Upvalley police, firefighters, school officials and paramedics held an active-fire drill Saturday at the Robert Louis S…
August 26 is National Dog Day. To celebrate, we asked our readers to send in photos of their pampered pooches, so we could create a g…
See someone you know? Faces and Places features photos of family celebrations, community events, winning moments and personal accomplishments.
Meet the Princess and Gerald of Napa. This hen and this duck, raised together, became fast and inseparable friends, often crossing the street…
The Vintage High School football team in Napa braved high temperatures this week as they continue to prepare for the upcoming season.
With the first game of the year fast approaching, the Justin-Siena football team has been hard at work this week preparing for the upcoming season.
You can reach Edward Booth at 707-256-2213.