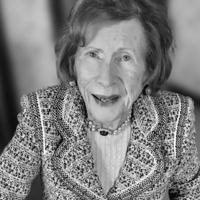 Pink Sullivan herring | Obituary
[ad_1]
Rose Herring passed away in the wee hours of the morning on January 3, 2022, having lived the last 68 of her 93 years in North Wilkesboro. She was born Bertha Rozelia Sullivan, the fifth of six children to Sam and Bertha Sullivan, sharecroppers in eastern North Carolina, outside of "Little Washington".
Rose's father died when she was 3, and she and four of her siblings grew up at the Masonic Home for Children in Oxford. Peanut, as she was called, had an independent mind and was on the "list of kids who behaved badly" on Saturday nights every week. She told stories about how she only wore shoes in the summer to walk the mile to church and how her feet hurt when she got home. She however remained forever grateful to the Masons for the opportunity to grow up with her siblings, and
had fond memories of his time there.
As a teenager, she returned home and graduated from Bath High School. When the president of Atlantic Christian College came to speak at his school, Rose told him about her intention to go to college. He told her that if she wanted it enough, to come over and they would find a way. She accepted the offer. After graduating from high school, she packed a suitcase, got on a three-hour Greyhound bus ride, and showed up at the President's office to ask to attend. It enabled her to graduate and helped her find a job as a secretary to reimburse her tuition fees after graduation.
President Hilley is another person Rose was grateful for. While working, Rose lived with her Aunt Cottie in Wilson and walked to the corner each morning to catch a bus to work. Leonard herring
was staying at a boarding house there for a week, as part of his work with Dunn and Bradstreet. From his window he saw her walk to the bus and liked what he saw. One day, he "found himself" on the sidewalk as she passed and offered to take her away. Rose said no thanks, but after her aunt learned more about him, and he asked her again, she accepted a ride. It was the start of the love of his life.
Rose and Leonard were married and had two children when Leonard responded to a newspaper ad for an accountant job in North Wilkesboro, with a growing small hardware store across the state from their families. When Leonard came for the interview, Rose sat in the car on a Saturday on 10th Street for several hours and cried; a lot to see there in 1955. He accepted the job and Rose said "it better be good!" " It was. Leonard came to Wilkes first and Rose moved the household and kids on her 27th birthday.
She was a great advocate for her children and grandchildren, whether they were right or not. To treat one of them unfairly in his eyes was to be on his grudge list forever. But that didn't stop her from suffering her own form of punishment once she got home. Rose enjoyed life. She and her sister, Em, did the handstand from the pool diving board when she was old enough to teach her grandchildren to do the same. Rose started tennis at mid-life, played regularly and won tournaments against much younger opponents. After she and Bev Cook won a local tournament, Leonard told everyone within earshot that Rose was older than the combined age of her partner and opponents. She never willingly let anyone win against her, not even her grandchildren. She didn't stop playing until, at 83, she pursued a shot so vigorously that she fell and suffered a concussion. (When she woke up on the field, she just wanted to know if she had won the point.)
She was instrumental in building a first class library in Wilkes County, pursuing all aspects with passion. The fiery spirit Rose first displayed at the Masonic household has served her well in the fight for a cause she believed in. You would have to see her at a meeting of the county commissioner to find out what that means.
Rose was an excellent hostess and housewife. She loved her big garden and her plants, and she loved doing things for her family, nieces and nephews and friends. But above all, Rose was deeply and genuinely in love with Leonard until the end, as he was with her. Rose was her partner and support in her work and life, in the good times that could be great, and in the more difficult times shared later in life. At all times and in all circumstances, she was the wind under her wings.
Rose was predeceased by her husband and toddler son Lawrence Gregory and siblings Sam, Mabel, Weldon, Em and Dottie. She is survived by her children, Lee (Pam) and Sandra (Gary); grandchildren Greg, Mark, Andrew (Jade), Austin (Chelsea), Carson (Nathan) and Erika (Matt); and great-grandchildren she loved to see, Fox, Ezra, Parker, Adrian, Evan and Jake.
Rose's independent attitude has served her well for 92 of her 93 years. For this past year, we will be eternally grateful and indebted to her most impressive team of caregivers who have become friends: Rosie, Jane, Kara, Denna, Audrey, Missy, Charlene and Deneen.
If you are inclined to donate on Rose's behalf, please consider the Wilkes County Library, 215 10th St, North Wilkesboro, NC, 28659. Family will receive friends at First United Methodist Church, North Wilkesboro on Saturday January 19. 8, from noon to 1 p.m., followed by a service in the sanctuary at 1 p.m.
To plant a tree

in memory of Rose Herring

as a living tribute, please visit Tribute Store.
[ad_2]