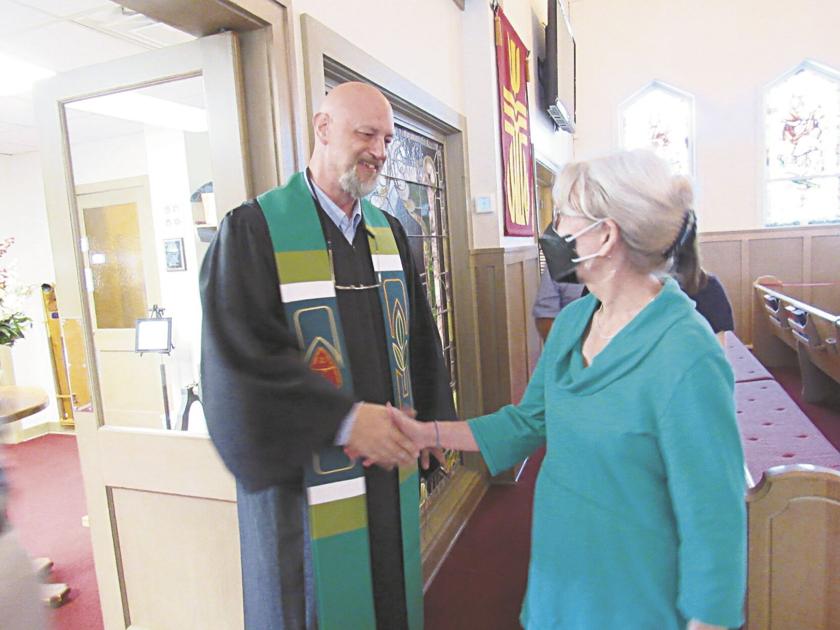 Presbyterian Church Removes Provisional Pastor's Label | New
Reverend Jeff Cranton came to Muskogee as interim pastor when the two Presbyterian churches here were merging.
On Sunday, the church will remove the provisional tag as Cranton will be installed in a ceremony at the Presbyterian Church, 2000 Haskell Blvd.
Cranton says Sunday's payment is a formality.
"An interim varies from place to place on how long it takes," he said of the official payment. "We did a church merger here between First and Bethany. Once that was done, it was time to look for a new pastor.
"They looked around and interviewed and decided that God was calling us together."
Cranton believes that "the hand-holding during times of transition" and the way he handled it convinced the search committee that he was the right fit for the job.
"I didn't expect to be the regular pastor here," he said. "That genre has changed for me over time. This church, this congregation is incredibly loving and supporting each other and towards the community. It really developed in me a desire to continue to minister here and work with people. . "
Cranton is a native of Oklahoman, born and raised, but came to Muskogee from Arkansas "specifically to help the two churches merge".
"It is not ordinary for an interim to follow as a pastor," he said. "But sometimes it works and that's exactly what God does."
In response to COVID, Cranton said in-person services had been canceled for almost a year. He said the church reopened on Easter Sunday.
"We had a lot of precautions in place," Cranton said. "Masks were mandatory, social distancing, signage on a person in the bathroom. We had masks available for people who didn't have them and hand sanitizer.
"We set up the shrine so that people can have social distancing from it. Since then, we've slowly picked up the pace – we encourage masks but we don't need them."
Cranton can now look to the future of the congregation.
"In a normal situation, a new person would come in and people wouldn't know him," he said. "It would take about a year for everyone to blend in and get to know each other. The good thing is we can get started and already make some plans for 2022."
He said one of the plans was about focusing on themselves and the type of ministries the church was going to participate in.
"We opted for a faith group called Matthew 25, this is the passage on sheep and goats," Cranton said. "We have signed on to this program and it has three priorities: eradicating systemic racism, eradicating systemic poverty and revitalizing the church. We have a strong focus on revitalization and the elements of poverty."
If you are going to
WHAT: Deposit of Rev. Jeff Cranton as parish priest.
OR: Muskogee Presbyterian Church, 2000 Haskell Blvd.
WHEN: 4 p.m. Sunday.