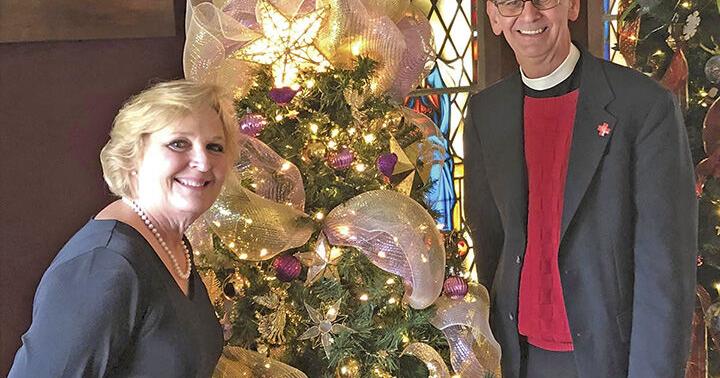 Reverend Dunn Appointed Priest in Charge of Redlands Episcopal Church | Community
Responding to a higher call, the Reverend Bill Dunn of Beaumont has been appointed priest in charge of Trinity Episcopal Church in Redlands.
He will continue to serve as curate at St. Stephen's Episcopal Church in Beaumont.
While at Trinity, Dunn is tasked with putting together a team to search for a permanent rector.
In a social media post last weekend, he hoarsely thanked his followers for their prayers as he overcame a temporary loss of voice, and explained that various members of his diocese were called upon to serve at other locations, including his call to Redlands.
"We have people who are going to be all over this part of the diocese leading worship, sharing our gifts – and we think that's so symbolic of the spirit that we all have right now as clergy. This is an extraordinary time in the church.
Whether congregants are gathered in Redlands, Yucaipa or Beaumont, Dunn assured congregants that "even though I will not be with you in all those places in person, I will surely be there with you in prayer and in spirit."
In response to social media posts, he acknowledged that he would help "help Trinity find a good rector", although "the job is not finished at St. Stephen's either" and that "St. Stephen's has come a long way, and my work there continues.
Additionally, he noted, "Trinity desperately needs time to do good research. Welcome prayers!