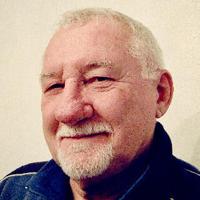 Ronnie Coy | Obituaries | reflector.com
WINTERVILLE – Ronnie L. Coy, 79, died Monday, Jan. 10, 2022, at Vidant Medical Center. A memorial service will be held Friday at 4 p.m. at Greenville Church of God. The family will receive friends one hour before the church service.
Ronnie, son of the late Roy and Peggy Coy, grew up in IL and was considered a bit rebellious; his nephew fondly remembers Ron as his "fun uncle" who rode motorcycles and took risks. Ron joined the Navy at age 17 and served at Guantanamo in the Bay of Pigs. After the Navy and a few odd jobs, he went to work in Owens-Illinois first in Illinois and then in upstate New York. Ron saw Owens as his ministry opportunity and planted, watered and encouraged his colleagues for Jesus. After retiring from Owens after more than 30 years, he continued to pursue his lifelong passion for ministry and became pastor of Greater Victory Fellowship in Sandy Creek, NY before moving to Winterville, NC in 2008. In 2012 , after suffering a stroke, he continued to faithfully serve the Lord whom he loved dearly. He had been a member of Faith Assembly of God and at his death attended the Greenville Church of God.
He is survived by his wife of 26 years, Lonnie Coy; children, Kimberly Coy, Bobby Bach, Joshua Coy and Caleb Coy (Ellen); grandchildren, Kody, Michael and Kayla Coy; sister, Faye Foster (Carl); and his brothers, Dennis Coy (Donna) and Steven Coy.
In lieu of flowers, memorial contributions may be made to Greenville Church of God, 3105 S. Memorial Dr, Greenville, NC 27834.
Arrangements by Smith Funeral Service & Crematory. Online condolences can be expressed at www.smithfcs.com .