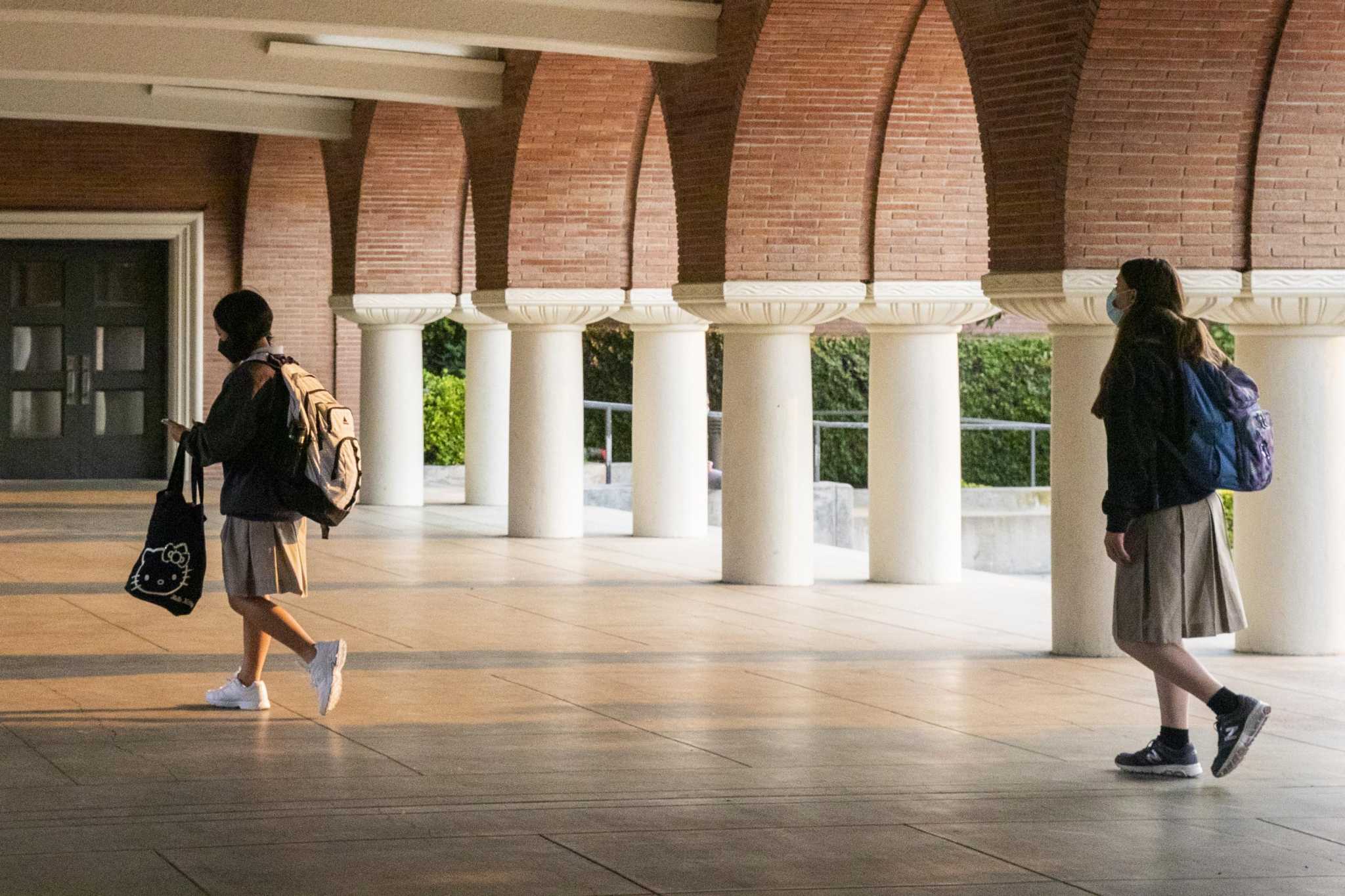 SF Riordan high school students step out in anti-abortion presentation
Hundreds of students from Archbishop Riordan High School held a walkout on Friday at a school-wide assembly that included a prominent anti-abortion speaker.
About five minutes after the start of the presentation, during which staff members patrolled the doors, the Catholic high school students exited the theater and entered the gymnasium, as school rules do not allow them to leave the campus. A few dozen of the school's more than 800 students remained in the theater throughout the presentation.