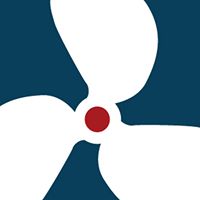 St. Peter's Episcopal Church returns to community Thanksgiving meal
ROCKLAND — St. Peter's Episcopal Church is hosting the Thanksgiving Community Meal, Thursday, Nov. 24, 2022, from 12:30 p.m. to 2 p.m. This year, the Church is returning to a seated meal in the parish hall of the church.
The free turkey dinner will still contain all the traditional dishes: roast turkey, mashed potatoes and gravy, stuffing, squash, cranberry sauce, peas and carrots, and lots of pies. Gluten-free and vegan items will also be available.
"If you are not feeling well or have been around someone who is not well, we ask that you please stay home and stay safe," St. Peter's said in a press release. . "The St. Peter's Thanksgiving team has worked hard this year to not only provide food and fellowship for the community meal, but also set aside any uneaten food for area donations. So please come and enjoy the meal and eat whatever you want, but don't plan to take any more home.
There is no charge for dinner. If you are considering helping or providing food, please contact coordinator Ron Staschak at 207-691-7578.
The church is located at 11 White Street in Rockland.
If you would like to support this community meal with a donation, you can do so electronically on the St. Peter's Parish website or send a check, made payable to St. Peter's Episcopal Church with "Thanksgiving Meal in the memo line, at St. Peter's Episcopal Church, 11 White Street, Rockland, ME 04841.