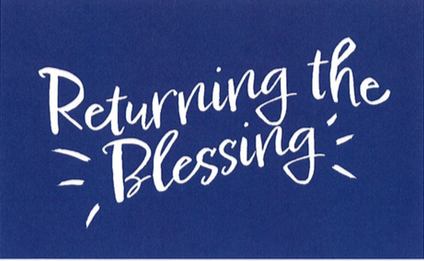 The Church Gives Back: CFUMC Creates Return the Blessing Program | New
Claremore First United Methodist Church seeks to give back to those who continue to help the community, despite the hardships of the past year.
"There are good people who do good things and we want to recognize them," said Carrie Clifford, WUSC Treasurer.
The program called "Returning the Blessings" allows community members to nominate their neighbors or local organizations to win a "financial gift" from the church.
Clifford said Returning The Blessings is an adaptation of the Facebook show Returning The Favor, where Dirty Jobs host Mike Rowe rewards those who give back to their community.
Details are being determined as the church tests this program for the first time.
Without a defined prize amount or even a number of possible winners, FUMC awaits feedback from the community.
"We just want to know what's going on in our community and potentially be able to give them some kind of donation," Clifford said. "There will not be a fixed amount and it will not be limited to a certain number of people. We want the applications to come in, and then we'll put them together and read them. If we could give 10 people enough that would be fantastic.
Applications will remain open until October 31, with applications being submitted through the FUMC website – claremorefumc.org. The winners will be announced in early December on all of the church's digital platforms.
Clifford said she hopes this program acts as a ripple effect and connects citizens who aim to make Claremore a better place.
"We give them the opportunity to shine and show the community, 'Hey, I'm here, I love loving people and that's how I do it,'" said Clifford.
COVID-19 has pushed online church services and made community participation difficult for many.
"Pastor Ray Crawford wanted to tithe 10% of what we received to help the church return to the community," Clifford said. "We were trying to decide how we were going to do it. I'm a big fan of the return of the favor so I said why don't we call it the return of the blessings because it was a blessing for us to be able to receive these funds.
While Returning the Blessings was created to give back after the pandemic, Clifford has said she wishes she could do it again, but that depends on the response FUMC receives.
"If we get these nominations and we're like, 'Wow there's a lot of really good stuff,' then that could definitely be something that we would intentionally try to fund to make it a ministry or a grant process to go. forward, "Clifford said.