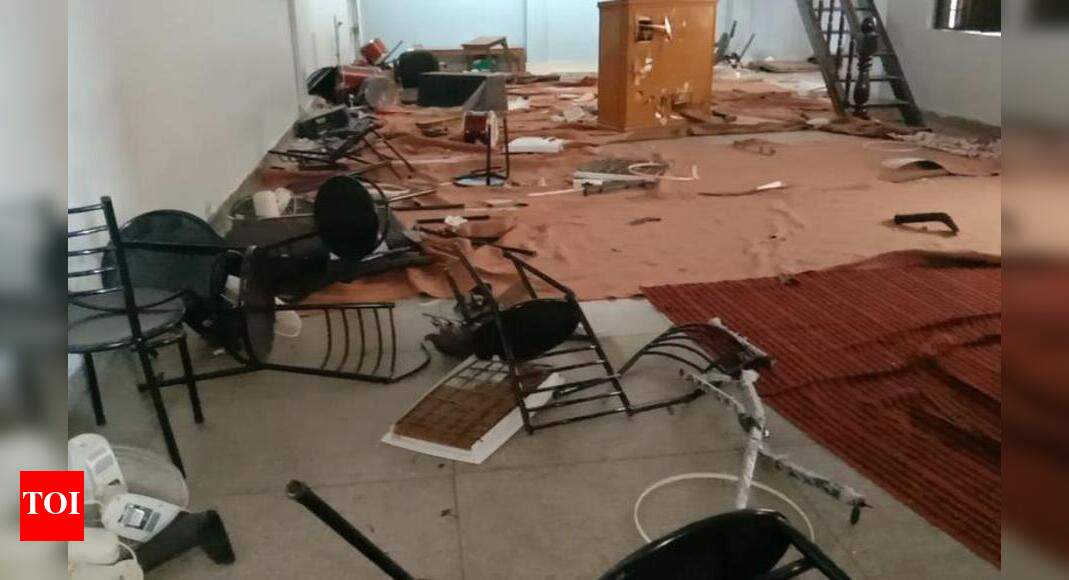 The mob vandalizes the Roorkee church; 5 injured | Dehradun News
Roorkee: An unruly mob, believed to be made up of right-wing activists, lashed out and vandalized a Roorkee-based church, attacking five people during a Sunday prayer meeting.
Two women, who were injured in the attack, and another had to be transported
Dehradun
and are said to be in critical condition.
The attackers said they suspected religious conversion-related activities were taking place in the area.
After the incident, police were deployed outside the church. A case has been registered against at least six identified people and 200 others who had not yet been identified.
Sources told TOI that the crowd entered the church in Solanipuram locality at 10 a.m. and started mistreating and beating people inside. Some of them carried wooden bars with them.
"The prayer was about to begin. About ten people were present when the crowd, many of whom were members of Bajrang Dal and other right-wing groups, stormed the church and started beating us and damaging church property. We know most of the attackers as they continue to threaten us to shut down the church. We demand strict measures against them. We also want police protection provided to us, "said Priyo Sadhna Porter, pastor of the church.
Police, on Porter's complaint, registered a section 295 case (injuring or defiling a place of worship with intent to insult religion of any class), 296 (disturbance of a religious gathering), 352 (vandalism), 395 (dacoity) and others of the Indian Penal Code against some BJP and VHP officials as well as 200 unidentified people. However, no arrests have been made so far, CO (Roorkee) Vivek Kumar said.
Meanwhile, when asked about the incident, Adesh Saini, general secretary of the BJP district unit, said: "We condemn the incident, but it is also true that locals have warned against religious conversions. Let the police investigate the case and the truth will come out.