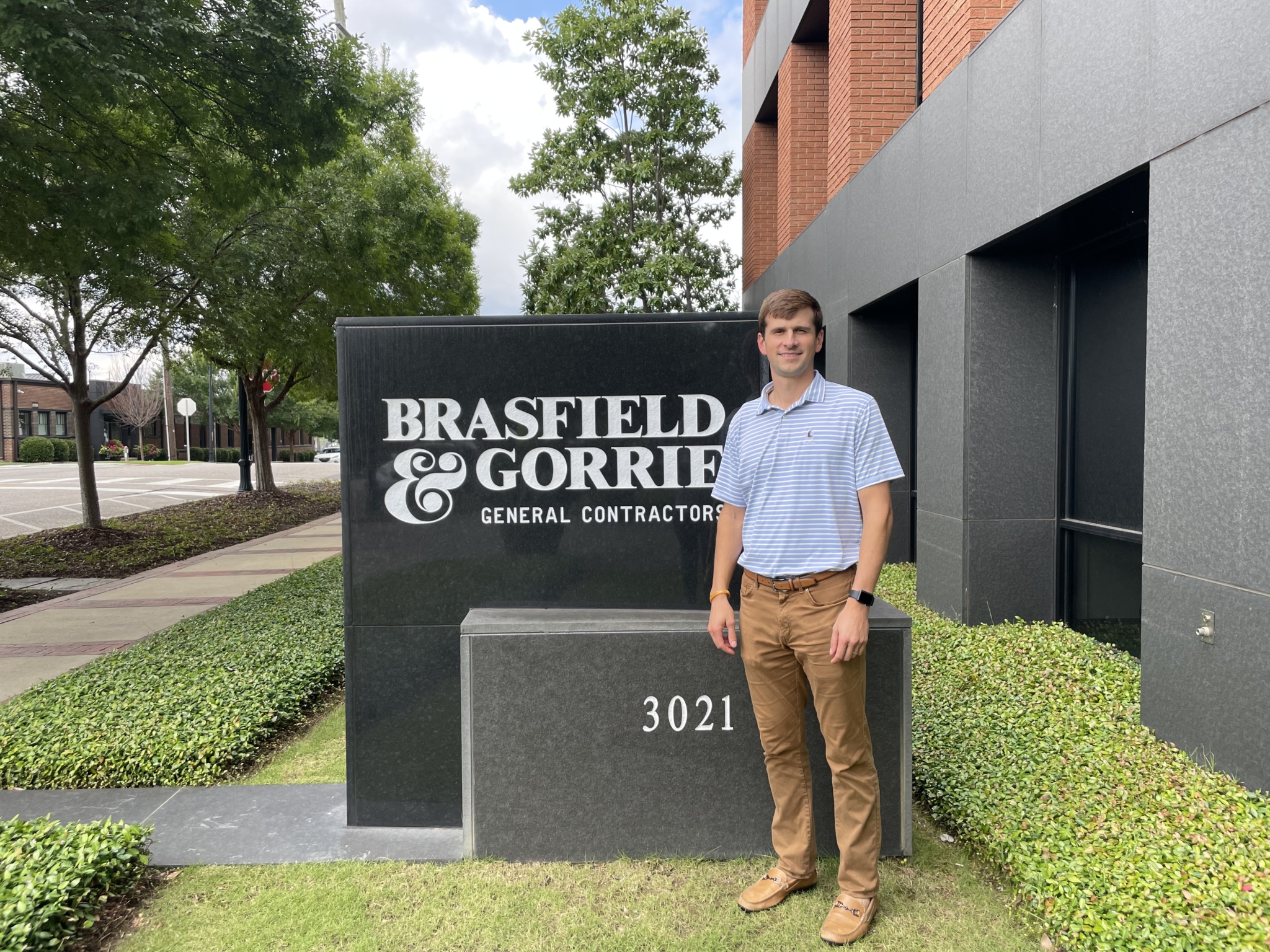 United Ability honors Brasfield & Gorrie at their annual Journey HOPE fundraiser on August 28. Here's why.
Reading time 3 minutes
Sponsored
August 28 at 6:00 p.m. United Ability to host annual Journey of HOPE fundraiser presented by Medical Property Trust and honoring decades of support from their building partner and volunteer, Brasfield & Gorrie, live from the new Red Mountain Theater Arts campus.
An event like no other in the Magic City, for an evening, our community comes together to celebrate the thousands of trips made by loved ones with disabilities and their families who benefit from United Ability. This year's event is virtual and features artists with disabilities who have performed on Broadway, shows from top-rated networks and concert halls across the country. Interested in joining United Ability? Click here for more details.
In preparation for this special evening, we wanted to spotlight this year's winner, one of Birmingham's most beloved companies, Brasfield & Gorrie.
Building strong communities
When former Auburn quarterback Neil Caudle Having started working at Brasfield & Gorrie right out of college, he immediately learned that giving back and building strong communities are core company values.
"I really wanted to get involved in some kind of non-profit organization and give back," he said. "At Brasfield & Gorrie, I have had many opportunities to do just that. So I joined the junior board of United Ability. It was the first time I was exposed to what United Ability was doing. Once you're on campus and see all the different things United Ability has to offer and does to people, it's amazing, it's easy to get hooked on what they're doing. You want to support them because they have such a wide range of services and they are such good people.
Caudle's journey with United Ability began nine years ago as a junior board member. He immersed himself in this role eventually becoming chairman of the junior board.
After his service on this board, it didn't take long for him to be invited to the United Ability board.
A legacy of HOPE
To the folks at United Ability, Brasfield & Gorrie is not just the general contractor for the Hand In Hand, Ability Clinic, LINCPoint building on its 22-acre campus – they are part of the family. This is what makes the coming Journey of HOPE all the more special.
"The first gift they gave us was in over thirty years," said Alison Berman, United Ability Director of Development. "They built the buildings on our campus. They helped with the renovations. Dr E (longtime CEO of Dr Gary Edwards UA, who died in 2020) used to say he had Trey Clegg of Brasfield & Gorrie on speed dial.
Of course, Clegg also chaired the board of directors of United Ability.
Currently, Brasfield & Gorrie has employees on all three boards of United Ability: the Foundation Board, the Main Board and the Junior Board. Each partner gives resources and time.
"It starts with Jim Gorrie and our leadership," Caudle described. "They are generous and philanthropic people. This spirit permeates the business.
Playground
As a governing board associate, Caudle sees the positive impact Brasfield & Gorrie has had on United Ability every time he sets foot on campus.
"When you look beyond the brick and mortar building and really see what the buildings are capable of facilitating, I'm so proud to be a part of it," he added.
In fact, Caudle worked on the state of the art Together playground installed a few years ago.
"Seeing these kids have a whole new playground and watching them play is very rewarding. I am proud to walk this campus and know that I have to be a part of it. "
Tribute to Brasfield and Gorrie
Be a part of Brasfield & Gorrie's honor at United Ability's Journey of HOPE annual fundraiser presented by Medical Properties Trust.
Mark the date: August 28, 6:00 p.m.
Planning to come to the annual Journey of HOPE fundraiser? Tag @unitedability to let them know!
Sponsored by:
Related