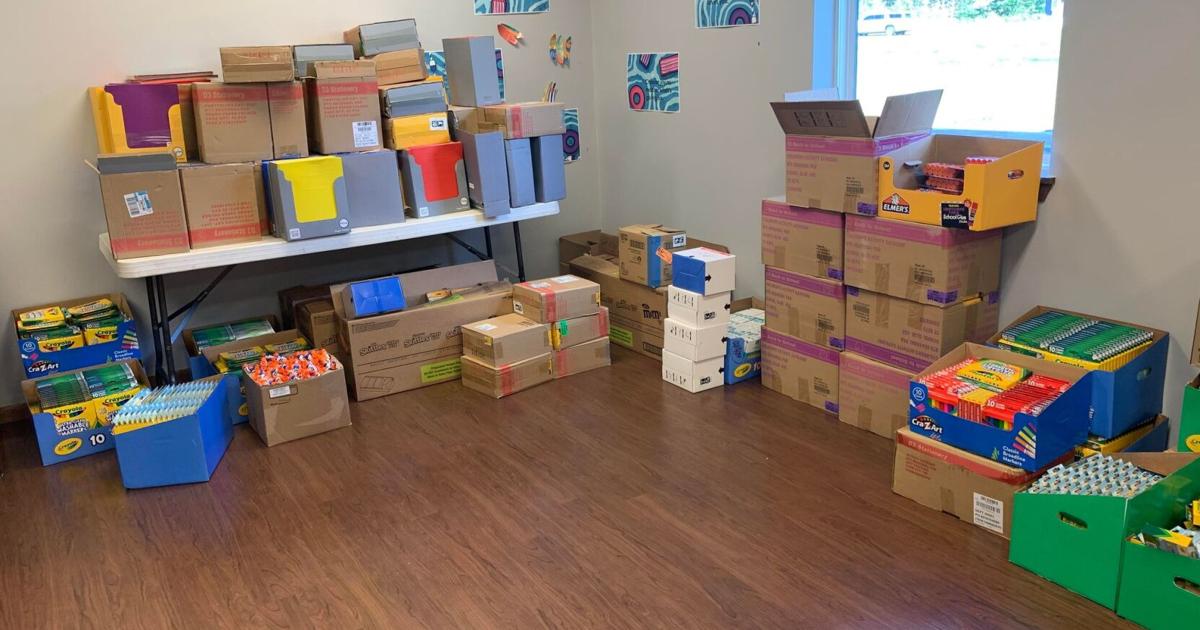 Valley Vineyard Church looking for school supplies for the 11th annual competition | Positively Chippewa Valley
CHIPPEWA FALLS (WQOW) – A local school supply giveaway is less than three weeks away, but he needs your help gathering more supplies for the kids.
The Valley Vineyard Church in Chippewa Falls will organize its 11th backpack and school supplies next month.
Officials have already started collecting donations of pencils, pens, notebooks, folders, glue sticks and erasers, but they could still use more, as well as calculators, pencils and backpacks.
Pastor Michael Houle said when they first started doing this more than a decade ago, they handed out supplies in 150 Walmart plastic bags. And in recent years, they distribute up to 900 to 1,000 backpacks full of school items.
"We start from scratch every year with this, so it's amazing how much our community has blessed us every year to make this happen, but we're just grateful to be here," Houle said. "Several years ago our building burned down and we rebuilt, and just being able to do that and bless our community is so honoring to us."
House says this is truly a community effort and places like 4:30 AM Coffee House, Markquart Motors, WWIB radio station and 12 churches have donated over the past few years.
Backpack and school supplies are held Sunday, August 14 from 1-3 p.m. at the Valley Vineyard Church at 910 Bridgewater Ave. at Chippewa Falls.
If you would like to donate online, go to cfvalleyvineyard.org/donate. You can also drop off supplies at the church. The church encourages monetary donations more because they can get the supplies in bulk. If you have any questions, call 715-861-3523 or email [email protected]
Do you have a story idea? Let us know here