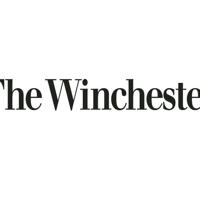 Weekend Events | Winchester Star
• Breakfast with Santa, Saturday, The George Washington Hotel, 103 E. Piccadilly St., Winchester. Two hours of seating available: 8:30 a.m. and 11:30 a.m. Cost: $ 35 (10 and over), $ 25 (2-9), free for children under 2. Email reservation requests to [email protected] Telephone: 540-431-2498.
• Donuts with Santa, Saturdays 11:00 am to 2:00 pm, Marker-Miller Orchards, 3035 Cedar Creek Grade, Winchester. To free.
• Open house at Jim Barnett Park (1001 E. Cork St.), 9 am to 11 am Saturday. Fun festivities for the whole family. Handicrafts, reindeer games, ornament decoration, elf treasure hunt, raffles, breakfast treats. Free, but registration is required for the creation of a gingerbread house. Santa will stop before heading downtown at 11am
• Holiday Market at Richard Fruit Market, Saturdays 10 am to 2 pm, 6410 Middle Road. Food, fun, photos with the Christmas veal from the market (photos by Jamie Lyn Photography; 3 photos for $ 50).
• "This Shining Light," a free seasonal concert by the Front Royal Valley Choir, will be held Friday at 7 pm at Grace United Methodist Church, Middletown; 3 p.m. Saturday, Handley Library Auditorium, Winchester; 3 p.m. Sunday, Calvary Episcopal Church, Front Royal. The seats are limited. Spectators must wear masks at all times.
• The Yesterday Swing Orchestra will perform holiday favorites at 1 p.m. and 3 p.m. Saturday at the Museum of the Shenandoah Valley, 901 Amherst St., Winchester. Tickets are $ 15 for adults, $ 5 for ages 12 and under, and free for MSV members. Wine will be available for purchase. The seats are limited. Tickets: 540-662-1473 or visit www.themsv.org.
• Winchester's Old Town Walking Mall will welcome its holiday tradition with Phil Kline's 'Unsilent Night' and a parade starting at 5:30 p.m. Saturday from the Half Note Lounge at the George Washington Hotel, 103 E. Piccadilly St. Participants are welcome to bring a mobile device with portable speakers or a boom box. CDs will be provided. Visit www.unsilentnight.com to learn more and to download the mobile app or tracks in advance.
• The Evans Home for Children in Winchester will be holding its annual doll auction from 2 pm to 4 pm Sunday at the Shenandoah Valley Museum. Information: 540-662-8520 or www.evenshome.org.
• Christmas Farmers 'and Artisans' Market, Sunday 11 am to 4 pm, Backroom Brewery, 150 Ridgemont Road, Middletown. Twenty-five vendors plus pub food and craft beer.
• "Songs of Joy: An Afternoon of Christmas Favorites" with MiKayla Lynn Hatfield and Amy Brown, Sunday at 2:30 pm, First Presbyterian Church, 116 S. Loudoun St., Winchester. Donations welcome but not compulsory. They will receive tuition assistance for MiKayla to attend the American Institute of Musical Studies in Gratz, Austria in the summer of 2022.
• Walk in a Winter Wonderland holiday light show, Clearbrook Park, 130 Poolside Drive. Continues nightly until January 2. Closed on Christmas Eve, Christmas Day and New Years Eve. Admission is $ 6.50 for ages 3 and up. Buy your tickets online at fcprd.net.
• Vacation Tours to Belle Grove, 336 Belle Grove Road, Middletown. Belle Grove is decorated for the holidays and open for touring until December 30. Closed on Christmas Eve and Christmas Day. Self-guided Christmas candlelight tours take place on Fridays and Saturdays from 4 p.m. to 8 p.m. Guided tours are from Monday to Saturday from 10 a.m. to 4 p.m. (last visit at 3.15 p.m.) and Sundays from 1 p.m. to 5 p.m. (last visit at 4 a.m.). 3 p.m.). For more information, call 540-869-2028 or visit www.bellegrove.org.
• The Historic Long Branch House and Farm, 830 Long Branch Lane, Millwood, will host open houses on December 11, 12, 18 and 19. Hours of operation are noon to 5 p.m. Free entry. The open houses will include a display of vacation decorations from the local garden club and outdoor lights. A wreath-making class by Rachel's Bloomers will take place at 1 p.m. on December 12. For more information, call 540-837-1856 or visit www.visitlongbranch.org.
• The Shenandoah Theater will present an onstage reading of "It's A Wonderful Life," a live radio play by Joe Landry, at 7:30 pm Friday and Saturday and 2:30 pm Sunday at 107 Center Street in Edinburgh. Tickets, at a cost of $ 15, will be sold only at the door. Information: www.theatreshenandoah.org.
• The nonprofit Selah Theater Project of Winchester will stage "Glory Bea: A Shenandoah Christmas Story" at Lord Fairfax Community College (LFCC) in Middletown at 7 p.m. on December 10, 11, 17 and 18, and at 3 p.m. December 12 and 19. Places are limited. Tickets cost $ 15 for general admission or $ 12 for students and those aged 55 and over. Participants are asked to bring an unwrapped toy for Virginia's Embrace Treatment Foster Care program, which operates a regional office at 817 Cedar Creek Grade in Winchester. For more information or to order tickets for "Glory Bea: A Shenandoah Christmas Story", visit selahtheatreproject.org.