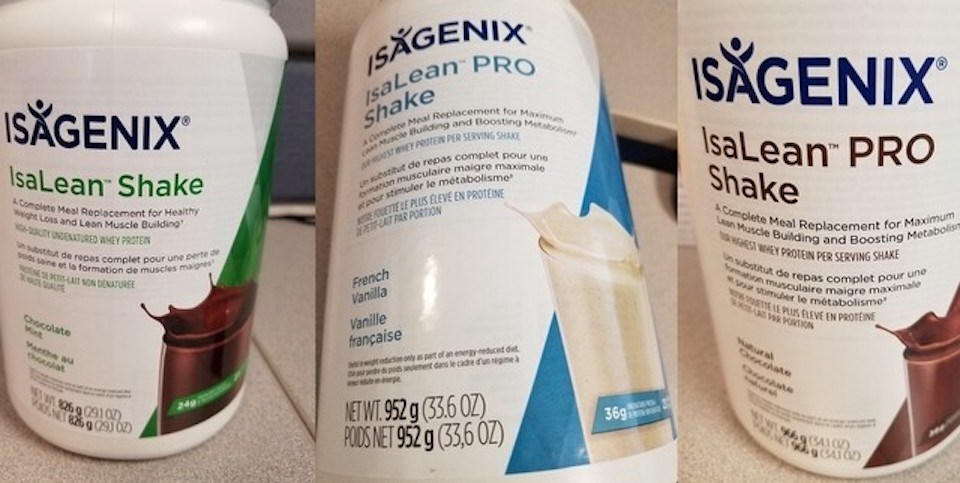 Why a woman is suing multi-level marketing company Isagenix
Health Canada has issued multiple recalls for 25 Isagenix products, including a number of shakes and bars
A Kelowna woman is suing an international multi-level marketing company after she claims she suffered adverse effects from consuming the company's weight-loss products – products that have since been recalled by Health Canada.
Chera Harris filed a lawsuit against Isagenix last summer, claiming she suffered vitamin and mineral overdoses from consuming a variety of Isagenix products, which she says led to depression, anxiety, abnormal heart rhythm, pain chronic and insomnia.
Isagenix is ​​a multi-level marketing company that sells dietary supplements and meal replacements to aid in weight loss, in addition to other "health and wellness" products.
Harris says she consumed Isagenix products between July 2017 and November 2020. She purchased the products directly from Isagenix, and also resold the products to others, and earned a commission on her sales.
"[Isagenix] operate a system of "multi-level marketing" as a method of selling their products to consumers," Harris states in his notice of civil suit. "This diagram is [Isagenix's] primary method of selling their products.
"Resellers and consumers are entirely dependent on [Isagenix] to ensure the quality of [Isagenix's] products, that [Isagenix's] the products are manufactured in accordance with legal standards, and that [Isagenix's] the products are correctly labeled with the required nutritional information and the associated risks.
Health Canada issued several reminders for 25 Isagenix products, including a number of shakes and bars, on October 31, November 7 and November 14, 2020 and January 29, 2021, due to "vitamin over-fortification". Health Canada says there have been "cases of illness associated with the consumption of these products."
Harris claims the products contained dangerous levels of folic acid, vitamins A, B12 and E, selenium, chromium, molybdenum and magnesium.
"The products were advertised as a complete meal replacement system to aid weight loss as well as improve a person's overall health," Harris says.
"[Isagenix] encourages consumers to replace a large portion of their diet with the products and states that the products contain all the calories and nutrients needed to maintain a healthy person.
Harris claims Isagenix was negligent in allowing unsafe levels of vitamins and minerals in its products, and she is seeking a variety of damages from the company, including aggravated and punitive damages.
Isagenix recently filed for dismissal of the lawsuit, arguing that the matter should instead be referred to arbitration. The company claimed that Harris worked as an "associate" of Isagenix, selling products on commission, she was bound by the "arbitration clause" of her contract. This clause states that all claims against Isagenix will be settled by "confidential arbitration," and all Associates waive their rights to a trial in such matters.
Isagenix says Harris recruited 75 new "Associates" and "Preferred Customers" while working for Isagenix and earned more than $35,000 in commission.
But Harris says her claim stems from her role as a consumer, not an "associate."
Last week BC Supreme Court Justice Ward Branch denied Isagenix's request and allowed Harris' trial to continue.
"A person can of course be a supplier in one consumer transaction, but not in another. Plaintiff purchased the Products for her personal use, thereby bringing her within the scope of a "consumer" under the [Business Practices and Consumer Protection Act]"Wrote Justice Branch in its decision.
"The interpretation offered by [Isagenix] would undermine the objectives of the BPCPA by excluding consumers who would otherwise be protected under its provisions. If the [Isagenix's] interpretation were accepted, it would prevent many self-employed or small business owners from bringing claims in their personal capacity as consumers under the BPCPA.
Isagenix did not respond to Castanet's request for comment on the lawsuit.